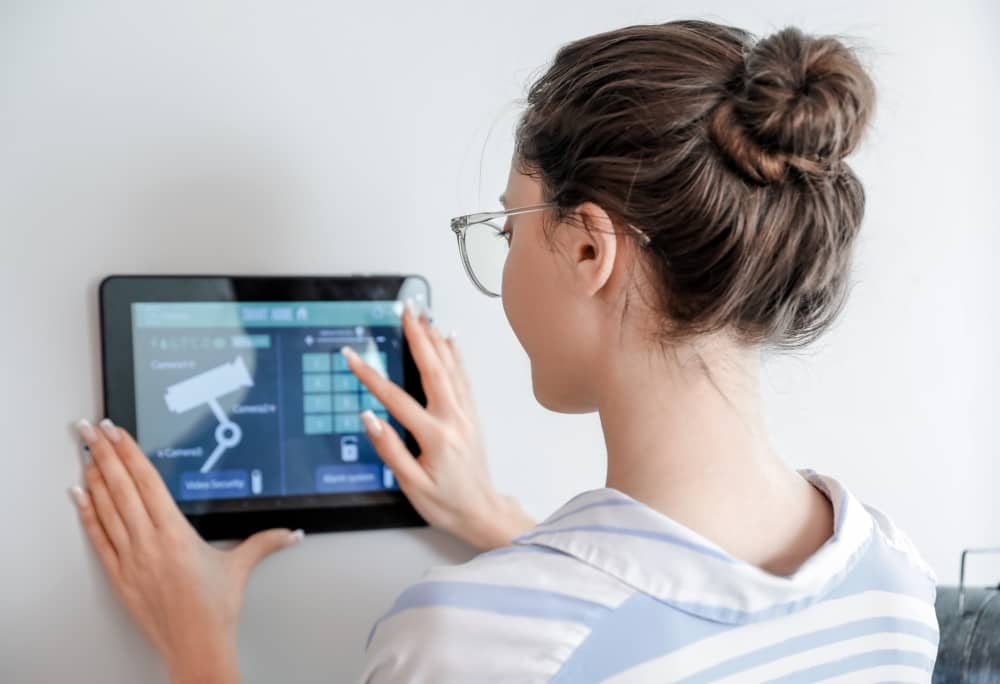 September 11, 2023

|

0

307
Your home is your sanctuary, and we're here to provide expert security advice on how to keep it safe and secure.
A proper home security system is the first line of defence in creating a safe environment and protecting your home and family.
However, the number of security system options can be overwhelming. How do you find a 'key cutter near me', an emergency locksmith, or the best front door security? We have you covered.
In this article, we'll go over the importance of a proper security system in Australia and how to ensure you have the best set-up.
Best Locksmith and Security Solutions in Perth
With 40+ Years of Experience in the Perth Locksmith Industry

The Importance of Proper Security Protocol
Did you know Australia has the 7th highest burglary rate in the world? And that over 70% of break-ins in Australia result in theft.
With a high burglary rate, an increasing number of Australian home and business owners are choosing to install security systems, security cameras, alarms, windows, gates, updated locks, and fences to protect their property and safety.
When it comes to property security protocol for your home, consider asking these questions:
Do I feel safe?
Do I feel confident that my assets are secure at all times, even when I'm gone?
Does anyone else have keys to my home?
Are my locks secure or do they feel wobbly or loose?
Do I have unnecessary keys or locks that are missing a key?
Do I need a safe for certain valuables?
If you are concerned about these questions, contact our team for a free, no-obligation quote for an alarm system, front door security system, locksmith services, and more.
Read More: What You Can Do to Prevent a Break-In
The Rise of Smart House Security
With more homeowners looking to enhance their home security, smart home security options are rising in popularity.
The global smart home security market is predicted to exceed five billion U.S. dollars in the next five years. Australia is one of the leaders in choosing smart home security devices in the region.
Thanks to advances in technology, there are an increasing number of smart house security solutions that cater to tech-savvy homeowners. From smart home security cameras to smart locks and smart video surveillance, home security has never been more connected and easier to control.
Homeowners can view security footage right from their smartphones, view footage in real-time, and access their security system even if they aren't home.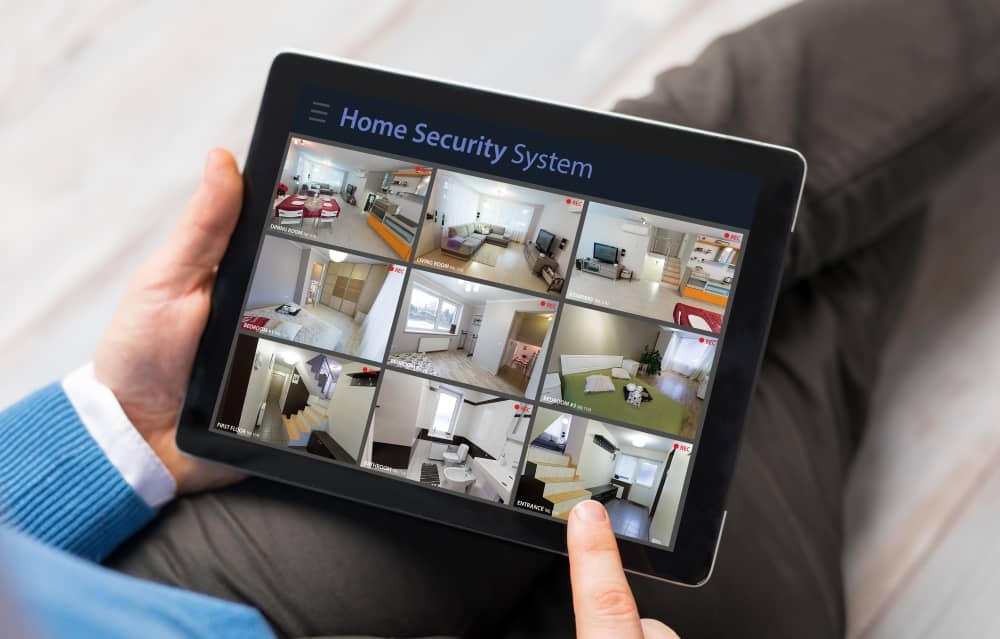 Important Home Security Tips
Here are some simple yet effective security tips for keeping your home safe.
Never Let Anyone Know When Your House Is Unoccupied
Whether you're going to be gone for a few hours or several days, avoid letting anyone know that your house will be empty.
Aside from having a trusted family member or neighbour check on your home or water your plants as necessary, avoid telling anyone that you are gone.
It can also be helpful to make it appear as if you are still home.
You can do this by:
Installing motion-activated lights
Installing a smart lighting system that turns on and off at set times to make it appear as if someone is home
Installing an alarm system
Leaving a car in the driveway
If you're only gone a short while, you may want to consider leaving music or your TV on
Replace Faulty or Old Locks
Have you noticed your locks are wobbly? Or do you sometimes struggle to fit the key in the lock?
If your locks are old, faulty, or wobbly, consider contacting a Perth locksmith to assess your locks and replace them if necessary. Replacing old or faulty locks can automatically increase your home's protection. This includes locks for doors, sheds, your garage, and windows.
A locksmith can determine if you need your locks rekeyed or replaced. Here's the difference between rekeying and total replacement:
Rekeying involves dismantling the current locks, modifying them, and creating a new combination that prevents the old keys from working. This can be an ideal solution if you are on a budget.
Total replacement involves removing any old locks and installing new locks and new latches or strike plates if necessary.
Store Valuables Out of Sight
When it comes to home security, keep your valuables out of sight. This includes items such as laptops, electronics, cell phones, jewellery, cash, and other high-value items.
When possible, store valuables in closed containers, a safe, or creative spots such as a hollow book in your library.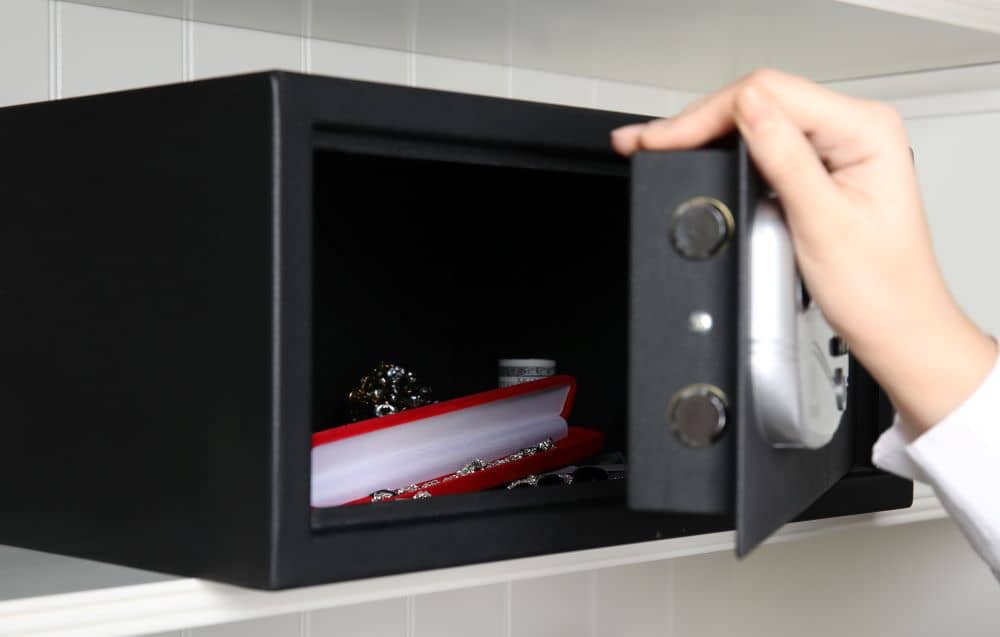 Secure Your Windows
Window locks are an easy yet highly effective way to increase your home security. Whether you choose latches, pin locks, or window sensors, adding window locks is one of the best ways to improve the safety of your home. Remember to also add pin locks to sliding doors.
Consider a Set of Master Keys
A set of master keys can be an important part of a proper security system but there are pros and cons to consider.
Advantages of master keys include:
Potential cost-savings (especially if you lose keys often)
Less weight hanging on your car's ignition (a set of several keys constantly dangling from the ignition can cause damage it over time)
Keeping track of a single key is far easier and more convenient compared to carrying around several keys that each go to their lock (garage, front door, shed, back door)
Although master keys offer several potential benefits, it is important to be aware that it may be pricier to rekey locks if you lose a master key. This is because rather than rekeying a single lock, you'll need to rekey all the locks.
Also, not all locks are compatible with master keys, meaning some locks may need to be replaced.
Read More About Master Keys Here: Is Having One Key for All My Locks a Good Idea?
Install a Home Security System
Installing a home security system offers a variety of potential benefits, including:
Increased protection for your property, assets, safety, and valuables
Decreased homeowner's insurance
Deterred criminal activity
Notifications in the event of a gas issue or fire
Reduced stress over the safety of your home
Read More: Best Places to Put Security Cameras at Home or Work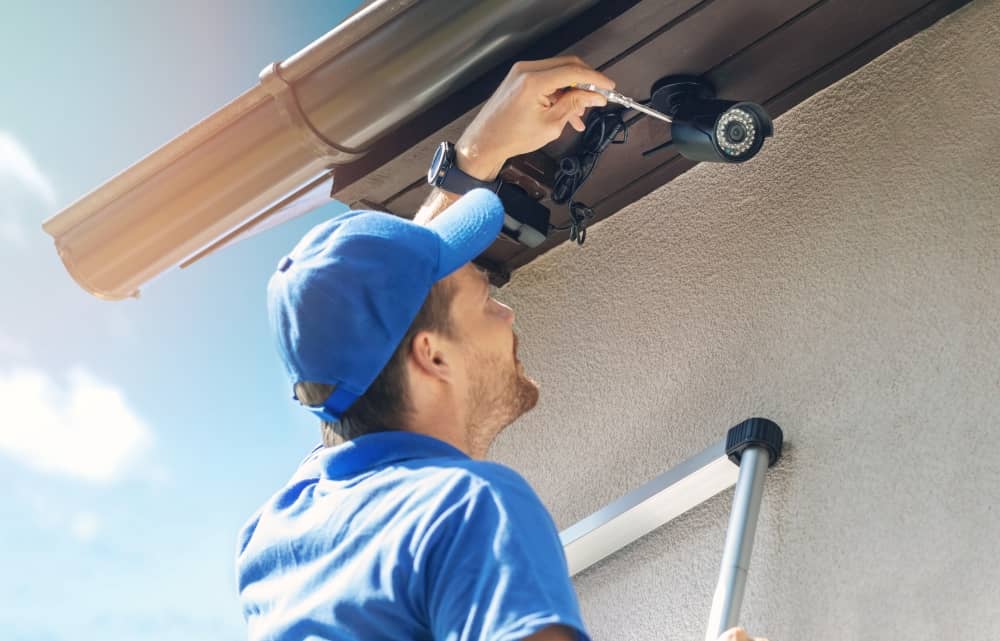 Additional Home Security Tips
Here are additional home security tips to help keep you, your family, and your property safe:
Keep all doors locked when you are gone, and even when you are at home
Make sure windows are shut and locked at night or when you leave your house
Consider having a deadbolt installed on exterior doors for extra protection
Illuminate your yard at night with outdoor lights or motion sensor lights
Consider a new hiding spot for your spare key as opposed to under a doormat, rock, or flowerpot (these overused places are often the first places a thief will look)
Consider buying a safe to store valuables or sensitive documents
Looking to Bolster Your Home Security?
As Perth's Residential Locksmith Specialists, we care about helping you protect yourself, your home, your assets, and your loved ones. We hope our article on the importance of a proper security system helps you confidently protect your home.
We believe in whole-house security, not just front-door security. Our experienced residential locksmiths offer a range of solutions to keep your home safe, including:
Repairing and replacing locks and door furniture
Rekeying and changing locks
Gaining entry when you're locked out
Cutting keys
Designing, manufacturing. Installing and managing master and restricted keying systems
Making keys when you've lost your keys
Removing broken keys
Supplying and installing electronic digital locks
Front door rekeying
All other Locksmith Security
If you need a trusted locksmith in Perth, need an emergency locksmith, or need new locks or an alarm installed, please contact our team of experts.
Our security experts and locksmiths at Diamond Locksmiths are here to be your trusted advisors for determining the best security strategies for your home or business.