Communicate With the
Outside World
Intercoms can be the key point of communication between you and the front door of your home or business.
They can protect you and your loved ones. Safe and secure, without having to open the front door. Voice and video make it a safe and easy way of screening all visitors before you let them in.
Intercoms give two-way communication through voice and video intercoms and have the ability to unlock the door of the gate from a base station inside your home or business should you wish to let that person in.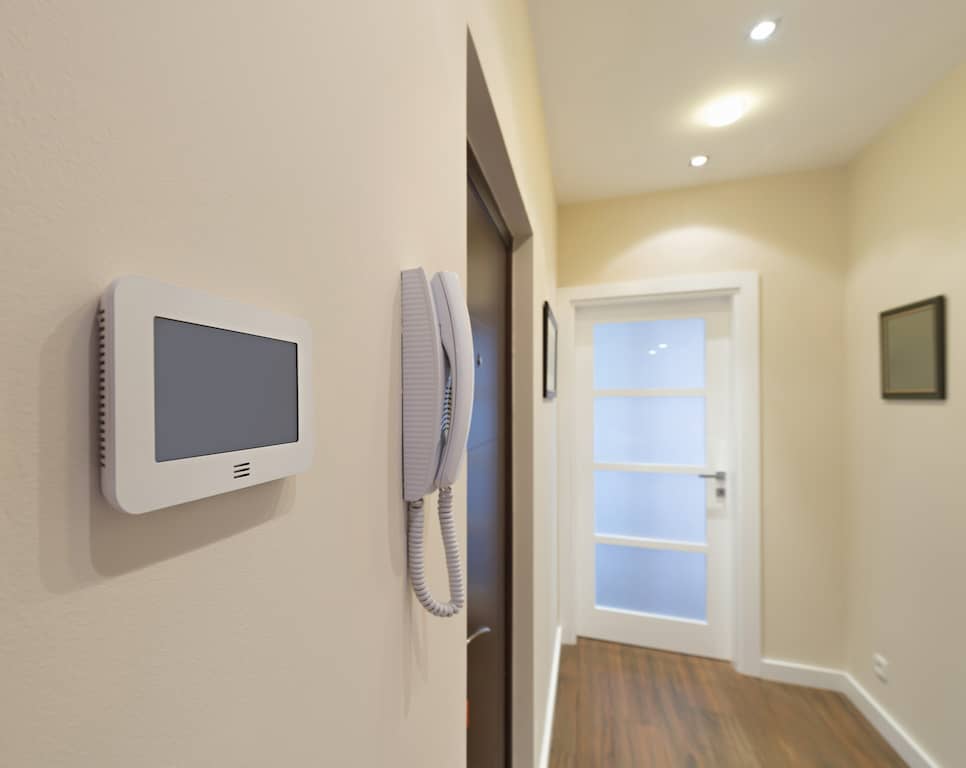 Issues We Can
Help You With
Conversations between rooms in the home or office are as easy as pressing a button.
Systems can be designed to:
Release the door electronically
Monitor an infant
See who's at the front door/gate
Intercom technology of today also enables you to store images of who has been at the door if you were away.
We specialise in both residential and commercial applications and have a system to suit any need or budget.
Our team is ready to discuss your security requirements, so why not give us a call.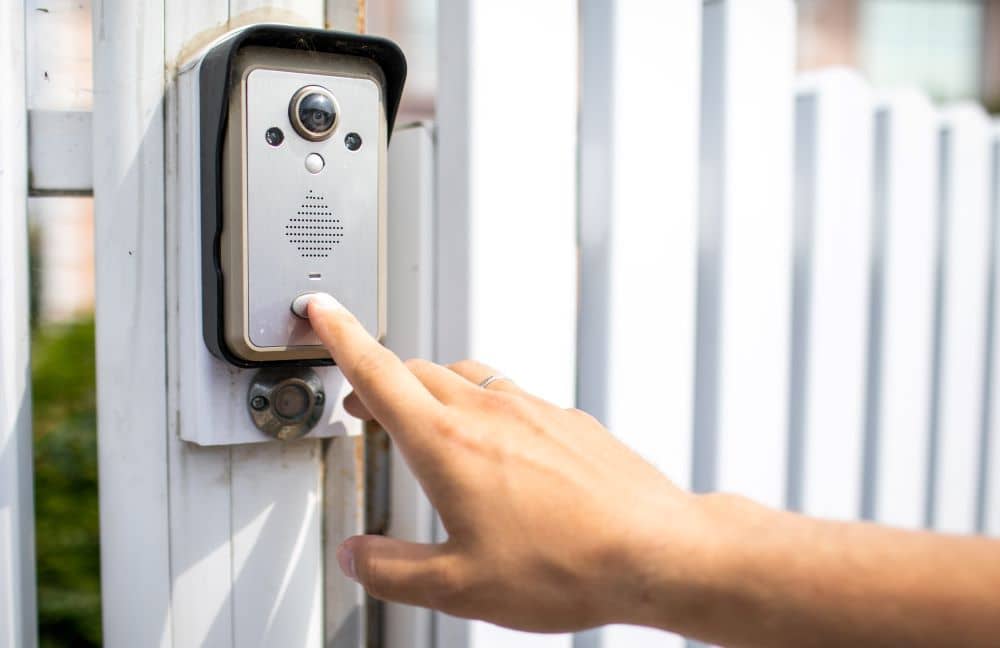 Intercoms Are Key to Safety and Accessibility
Find out how intercoms can make your life easier? Call us Today!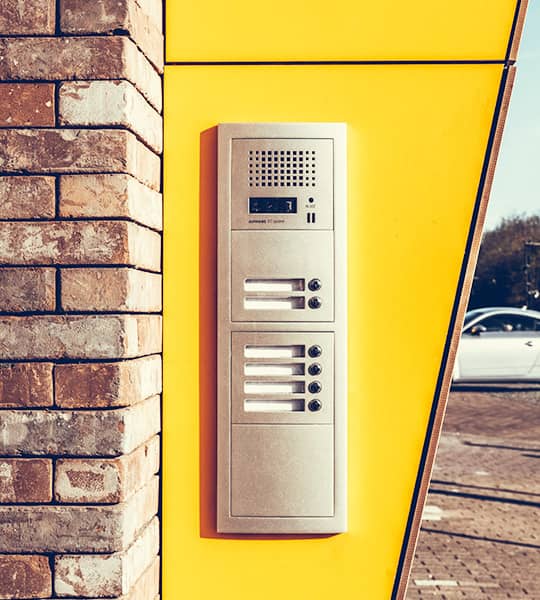 Home Intercom Systems
There are many advantages to investing in a home intercom system.
Benefits of a home intercom system include:
Voice and video connections provide the ability to identify visitors before allowing them entrance to the property, leading to increased home security
Can prevent crime by deterring criminals due to the presence of a camera (and providing evidence in the event of a crime)
May increase the value of your home
Some home intercoms can be paired with your smart device, allowing you to control the system remotely
Home intercoms may be able to be integrated with your entire home security system or electronic lock system
Answer the door from anywhere in your home
Need to Upgrade Your Current Home Intercom System?
If you want to update your current home intercom system, we can help design a new setup with the features you want. We partner with you to ensure your home intercom system is functional, convenient, and in line with your desired level of security.
Commercial Intercom Systems
Commercial intercom systems are ideal for a vast range of commercial, industrial, and office applications.
For certain industries, a commercial intercom system can be especially important. Along with the higher level of security offered by these features, an intercom system also allows staff to maintain communication with each other and easily broadcast announcements.
Benefits of commercial intercom systems include:
Secure, two-way communication between staff members
Help occupants, visitors, and staff members feel safe and secure
Staff can easily monitor and control who is allowed to access the property
Voice and video connections for easy monitoring
Can offer contactless entry or remote access
A convenient way to manage foot traffic in commercial properties
If you want to amp up security for your business or property and enable easy communication between staff members, ask us about our custom commercial intercom solutions. We can design and install commercial intercom systems specifically suited to your location, setup, building size, security goals, and communication needs.
Why Choose Us
At Diamond Locksmiths, we've been helping home and business owners keep their properties and assets secure for decades.
For a custom intercom Perth homeowners can trust to provide the ultimate convenience and high security, our professional, friendly team at Diamond Locksmiths is ready to deliver. Contact our experts today to learn about our personalised home and commercial intercom systems.