About Our
Car (Automotive) Locksmith Services
Centrally located near Freeway in Osborne Park, Diamond Locksmiths can make and programme car, motorbike, caravan and boat keys for most makes and models.
Need spare car keys?
Lost or stolen car keys?
All car keys lost or stolen?
Broken key?
Give us a call to see how we can get you back on the road or water.
We can provide and program replacement aftermarket keys for a range of makes and models of cars including:
Ford
Holden
Hyundai
Isuzu
Lexus
Mazda
Mitsubishi
Subaru
Suzuki
Toyota
Our automotive locksmiths can create duplicates of your car keys, whether you lost them or simply want to obtain copies to avoid getting locked out. Typically, we advise customers to have duplicates of their car keys so they're ready next time.
We can quickly give you a replacement key for basic key types which do not require programming. We also make copies of transponder keys, including basic and laser cut keys.
Issues We Can
Help You With
We take great pride in our ability to resolve a wide variety of issues with car keys and locks. If you are experiencing trouble with any of the following, please do not hesitate to call us and request the services of a car locksmith or book your vehicle into the workshop.
Do I need to go to the dealer for car keys?
No, it's not necessary, we are able to manufacture keys and depending on the manufacturer, program all keys and into the cars as well.
How do I replace a lost car key?
Call us with the type of car, model and year. We can then find you a solution to your problem. In many cases, we can make keys to the vehicle at our workshop where keys can also be diagnostically programmed into your car.
My car key is hard to turn
Regularly we have customers experience problems with their keys in the most used locks of their vehicle, and this is often a lock problem as much as a problem with the keys. Bring your vehicle into our workshop, and we will quickly diagnose the problem.
Who can program car keys?
As we have the technical machinery and programs, we are able to manufacture and program your car keys.
I have different keys for the door, boot and ignition can they be all the same key.
This is quite possible to achieve. The only test required is, does the one key go into all these locks already, even if it doesn't turn? Call in with your car and talk to us and we will give you the complete answer.
Who can make Laser cut keys?
This process of cutting the laser cut keys is by a dedicated machine that we have, so Holden, Volvo, Mitsubishi keys and many others we able to manufacture.
My remote fell apart or key is broken, can you replace it?
Yes, we carry a number of remotes in stock and if not, are available in 24-36 hours, so central locking is not a problem for the majority of cars in Australia.*
How do I replace my car key?
Are you looking to have a spare set of keys made in the event of an emergency or have on you when you go for a swim? We have replacement keys and casings, specific machines to manufacture keys and the ability to program them into your car.
Can I have a key cut to manufacturer's Code number?
We have the codes on computer for nearly every vehicle available in Australia and stock most of the popular vehicle key blanks.
Need Help Installing Locks?
Take all the guesswork out, call us NOW to assist you with your automotive locksmith needs.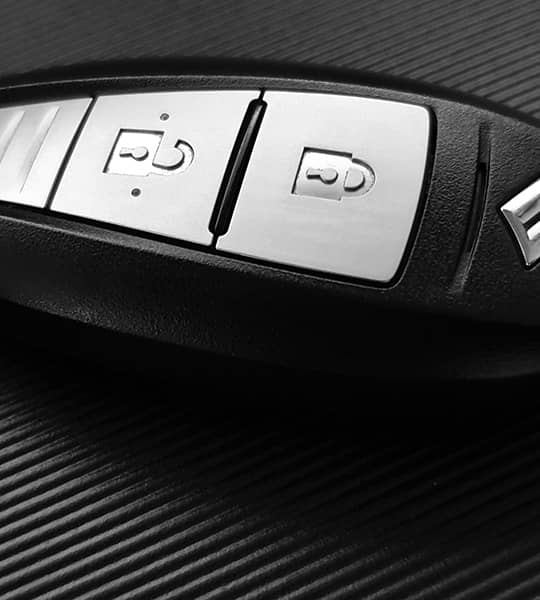 Changing
Locksmith Technology
Before 1995, automotive security relied on the keys and the locks! However, since then the industry has used the same keys and locks but adding a small electronic chip in the head of the key (transponder technology) to control the security in the modern vehicle.
We are striving to keep pace with this new technology and produce keys and transponder equivalents to enable aftermarket key production. If you are having issues with the key, locks or transponder of your vehicle, know that you can always count on Diamond to keep you going.
Diamond have quickly become one of the most trusted locksmiths in Perth, cutting laser cut keys and making keys to vehicles. With a team of highly trained and friendly locksmiths, customers can expect a professional service whenever they choose us for their vehicle key and lock needs.
Diamond Lock & Security
Automotive Locksmith FAQs