Supplying Perth With the
Best Padlocks
Padlocks have secured our homes and commercial spaces for more than a century.
They're used in almost all parts of the world to secure our most precious items. This is primarily because padlocks have been part of our lives for such a long time that we tend to lump them into a single category.
Padlocks have a range of security purposes for indoor and outdoor settings and most homes, business and industries have been using commercial padlocks (keyed and combination) to secure their valuables.
When choosing the right padlock for your needs, you must know the level of security it can provide and not just how it looks.
Since padlocks are available in a wide range, it may be difficult to choose which is the right one for your purpose. Here are some things to consider helping you choose the right padlock.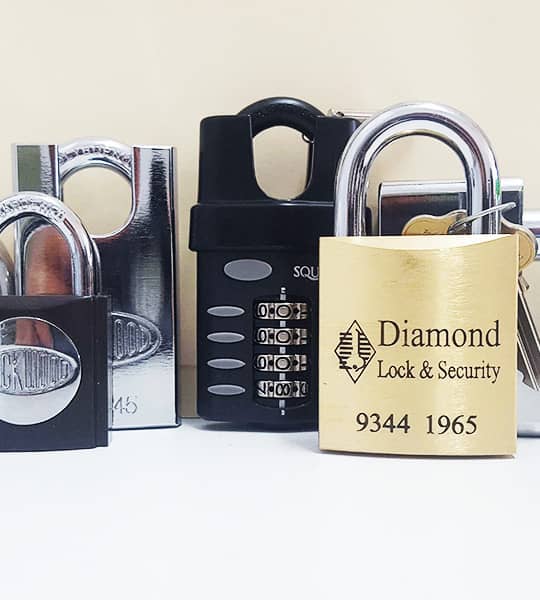 Things To Consider
There are a few things that you may need to consider when choosing a padlock for commercial use, such as:
What is the level of protection that you want?
Who needs to open it? E.g. Synergy?
Will you need to restrict access to the lock with a restricted key?
If the lock is for the outdoors, will weather have an impact on it?
Ensure your padlock is of the same or better than the level of security of the locking device
i.e. you haven't hung a heavy-duty padlock off a $2.50 padbolt
Do you use brass, laminated steel, hardened steel, aluminium or stainless steel padlock, and does it need a standard or restricted key, combination opening or electronic opening padlock with audit trail?
Do you need High-Security Chain, hardened padbolt or another device to add to the security of the padlock.
What size shackle and body will suffice to stop an attack? (See diagram)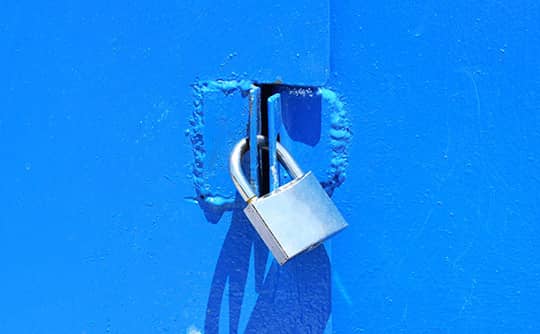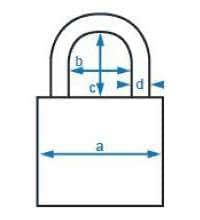 a. Body Width
b. Horizontal Shackle Clearance
c. Vertical Shackle Clearance
d. Shackle Diameter

Size, Shape and
Material
Size and shape of the lock is more important than its appearance, so a round padlock may be a better fit than a square shape, but there may be a weakness in the material type used.
When it comes to the size of a padlock, it does not necessarily equate to the strength of the padlock. A large, heavy-looking padlock made of brass will be easier to overcome than a smaller padlock made of hardened steel.
The majority of padlocks lock use ball bearing to each leg of the shackle, not the common latch type, thereby making it jam up if someone tries to use force on it, so the material is important to the strength of the padlock.
Shackles come in many different heights ranging from 19 mm – 100 mm in Brass, Boron Alloy and Stainless steel.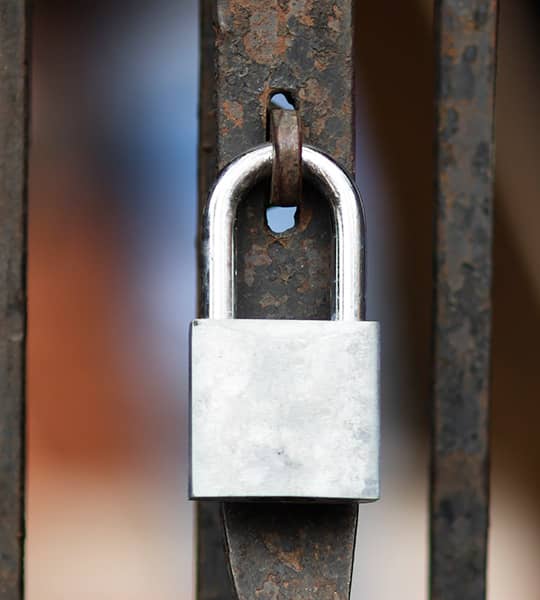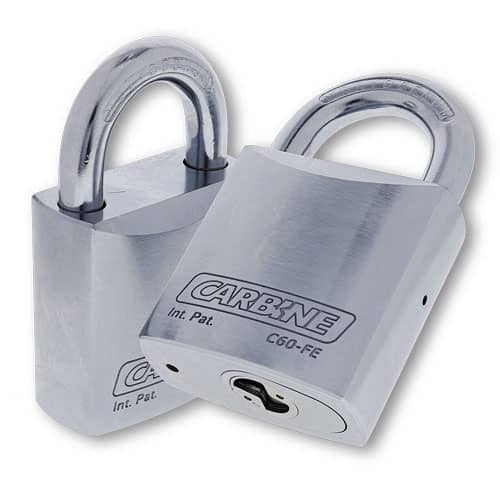 Retail
Available
At Diamond Lock & Security, we answer all your padlock needs, from the sale of the finest padlocks to providing onsite locksmith service Armadale to Yanchep when required. You could, however, come into our retail outlet in Shop 1 227 Main St, Osborne Park and see our range of padlocks on display. Our security specialists will understand your requirement and suggest the best padlock and security device to match, suited to those needs. If you have any queries, please contact us on (08) 9344 1965 or send us a message and picture of the door, gate or device to be secured via our Contact enquiry form.