Reputable Padlock Brands
At Affordable Prices
Your home needs solid, secure indoor & outdoor security and padlocks play a significant part.
Padlocks have been used for hundreds of years to safeguard property, such as portable locks with a shackle that will pass through an opening to safeguard against unauthorised use and vandalism.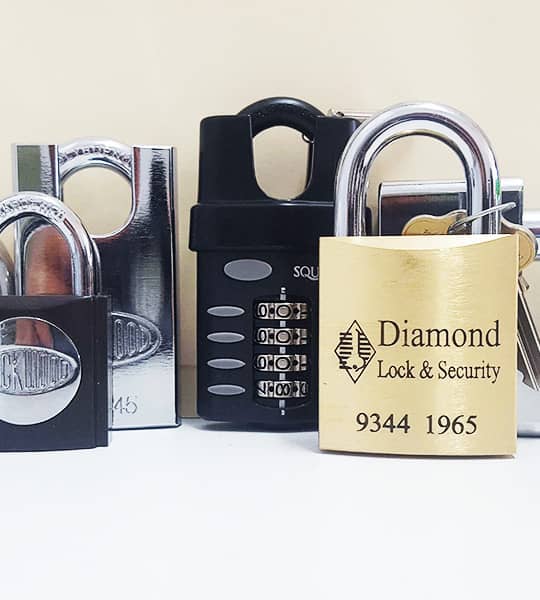 Padlocks
Made Easy
I'm pretty sure most people won't remember their high school locker combination; was it 1-4-9 or was it 12-17-11? It was tough to remember back then as well. It's a similar case with keys, how many times did you end up forgetting your keys trying to make it in time for the class?
Well, they may have their negatives, but padlocks both keyed and combination, were, and still are, the first choice for a wide range of indoor and outdoor household and travel security purpose, not just school lockers.
Over time with the advancement in technology, padlocks have become more user-friendly, easier to use in travel, storage or residential uses.
Moreover, to end the frustration of forgetting combinations and losing keys padlocks, have become more sophisticated. We now have Bluetooth controlled residential padlocks controlled via smartphone, padlocks with numerical combinations and padlocks with audit trails.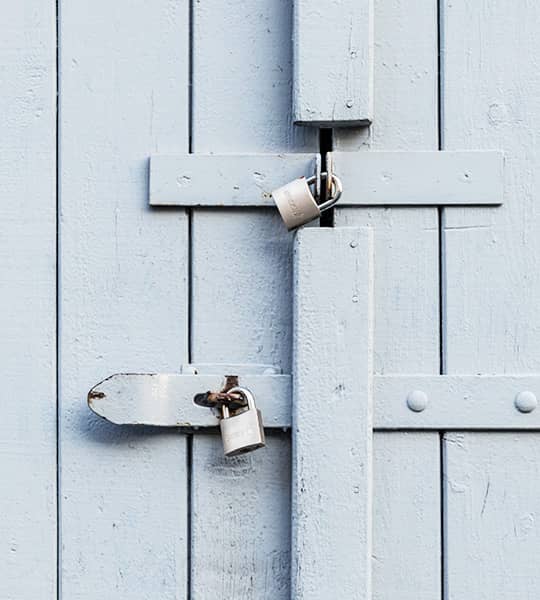 Don't Compromise Your Safety
Want to find out more about residential padlocks? Call us today!
Our Different Types
Of Padlocks
We sell a range of padlocks:
Brass padlocks -Large and small
Steel padlocks
Hardened body steel padlocks
Shackle protected padlocks
Stainless steel padlocks
Laminated padlocks
Round and Square padlocks
Various securing devices you could lock with a padlock
Add the following features:
Have them keyed alike-one key to work both
Make master keyed and individual keyed padlocks
Add restricted profile to the padlocks and keys
Have key retained feature added
Have a shackle collar added to retain or weld chain to
Your One-stop
Padlock Shop
Diamond Lock & Security are a one-stop shop for your entire padlock needs. We stock some of the best quality, and trusted brands. At our retail store you will find wide array of padlocks and security devices for padlocks to meet all your residential and business security needs.
Our locksmith will listen to your requirements and preference then assist you in selecting the best padlock for the job.
We make W.A.S. (West Australian Services, WAS ) locks that allows the like of Synergy, Alinta Gas, Plumbers etc access through maybe your gate or door to work or read the meter at your premises.
Synergy padlocks and meter box locks are also available.