The team at Diamond Lock and Security always work to make the best possible outcome for their customers. They operate with the idea of treating people the way that they would like someone to treat them.
Timing
Timing is an important aspect of customer service. Customers normally contact Diamond Lock and Security with immediate needs. The team will work as efficiently as possible to resolve issues.
Locksmiths on call outs always strive to be prompt. However, if an unavoidable situation occurs, we will notify the customer as soon as possible and adjust the schedule as needed.
Our team will get parts and equipment for jobs in a timely manner so the project does not take more time than it should.
Everyone at Diamond Lock and Security knows their first goal is always to make the customer as safe as possible as soon as possible.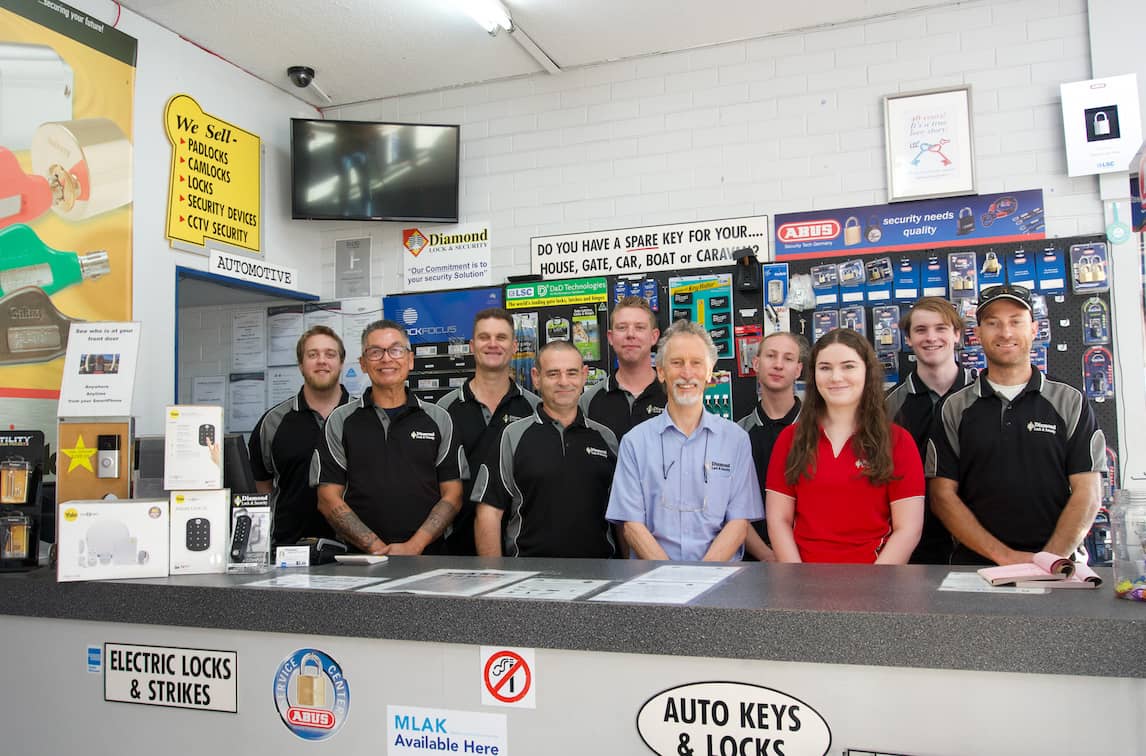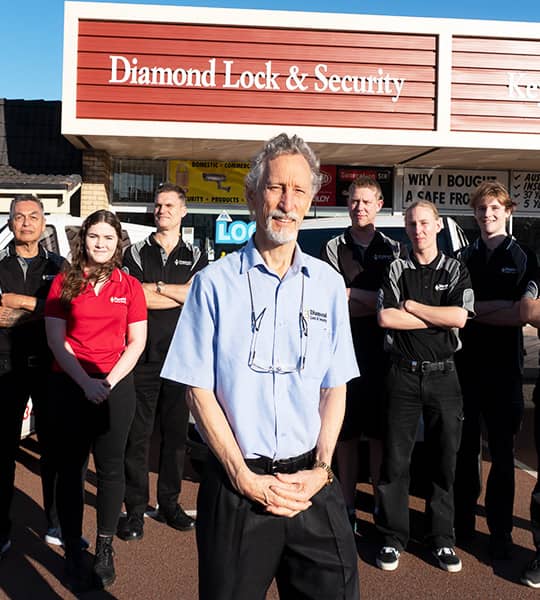 Experience
Diamond Lock and Security owner, Rod is proud to say his team have several decades of experience. Some team members have upwards of 30 years' worth of experience in the locksmith industry. With such knowledgeable team members on the job, you do not need to worry about who is coming to take care of your locks.
A crucial rule around Diamond Lock and Security is that no apprentices go on callouts. Experienced locksmiths take all of the calls and apprentices stay at the shop. Apprentices do not end up in over their heads, and customers get a fast resolution to their problem.
Each situation is unique and presents a set of challenges all of its own. There are times when customers will not understand the mechanics of a situation and what they expect is not possible. However, all problems have solutions.
Occasionally the team must be creative to fix a customer's issue. An example of this is the time a residential lock was unpickable, and Rod entered the house from the roof. Diamond Lock and Security look at all problems as something to be solved.
Attitude
The way a team member approaches a call out can set the tone for the job. All Diamond Lock and Security team members must behave in a respectful and positive way while on the job.
Rod believes that employees should present their best self to the customer. He holds his team members to the same high standards he expects of himself.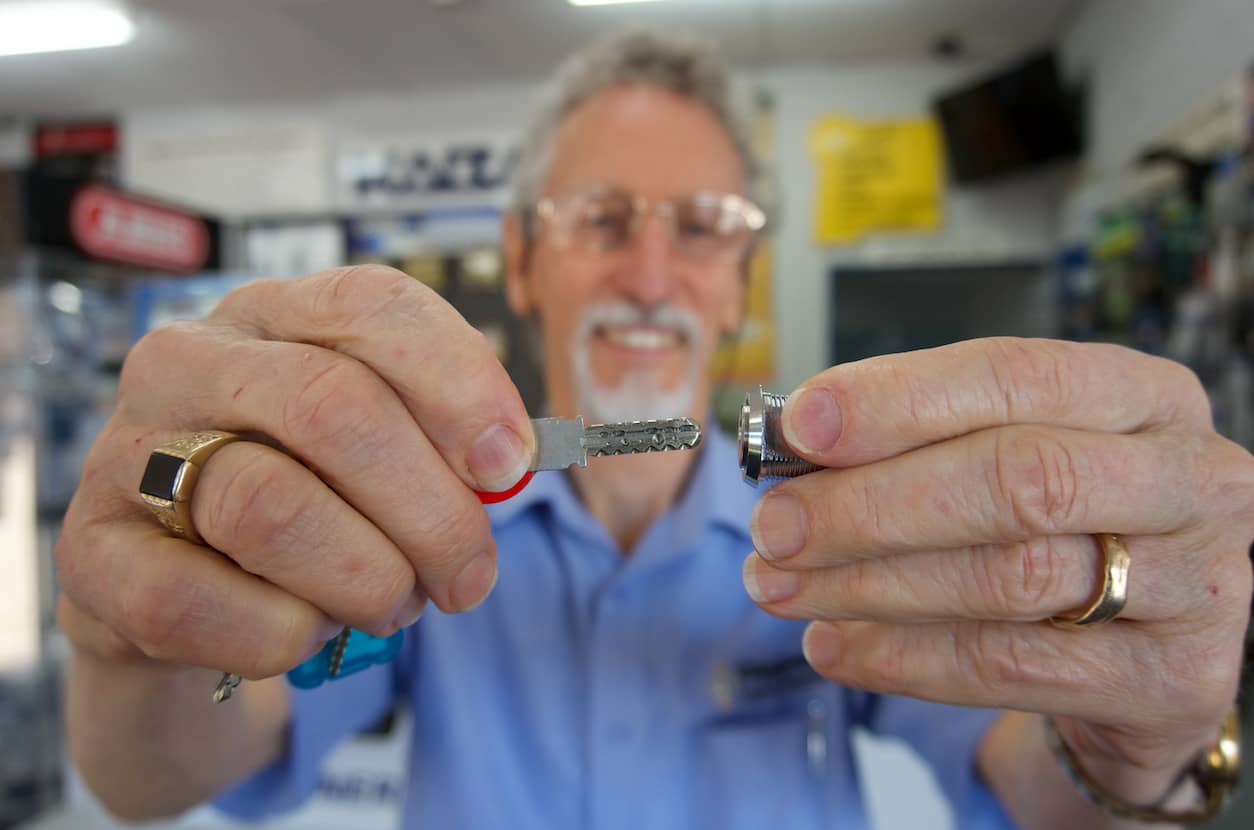 Customer
Care
The team at Diamond Lock and Security understand that what sets them apart from the competition is their uncompromising commitment to their customers. Several factors are important when considering the various aspects of what makes excellent customer care.
Communication – Diamond Lock and Security team members are encouraged to explain what they are doing to customers as well as apprise them of any changes, delays, or unexpected situations that impact their project.
Education – Not every customer is interested in an explanation of locksmithing. However, there are times when a customer may expect something that is not possible. In this situation, a locksmith will explain the reasons behind the actions necessary to solve the customer's problem. This is the easiest way to ensure customers are happy with the work.Advising a customer regarding price versus quality is also an important facet involved in the education process. Sometimes the least expensive product will also be the least effective product. Transparency is a key factor in this situation, as saving a few dollars while compromising personal security is not a reasonable trade.
Efficiency – This sounds like a small detail, but it can make or break a relationship with a customer. Customers like to feel as if they matter and being on time and completing tasks in a timely manner go far in communicating the fact that Diamond Lock and Security value every customer.
Running Successfully
for Over 40 Years
Being in the locksmith business for 40 years gave Rod and his staff opportunities to meet and work with many people. Being held in high esteem by those served by the business is important to Rod and the team.
There are several ways Diamond Lock and Security protect their reputation within the community:
All employees must have the appropriate licensing credentials. Rod will not permit any employee to work without necessary certificates. In fact, Rod's Security Agent License depends on his employees adhering to the laws regarding meeting the necessary licensing standards.
Employees must display their licenses and present them to customers upon request
Professional, courteous behaviour is essential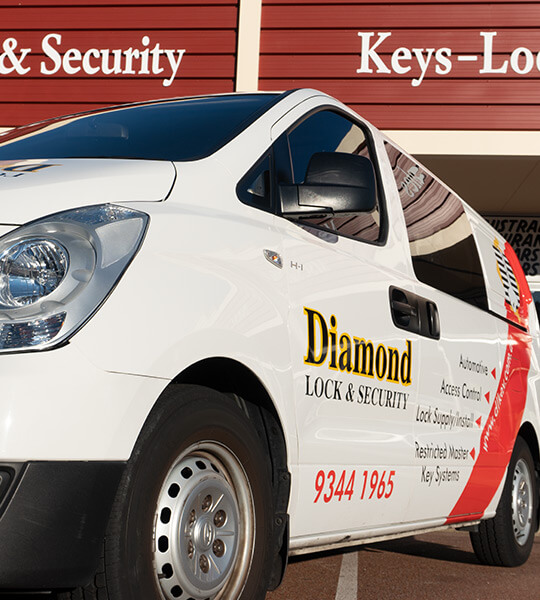 Referrals
and Reviews
Referrals and positive reviews are the ultimate compliments a customer can give any business. These take on additional weight in the world of the virtual marketplace where trust is often an issue.
Being in business for four decades, Rod knows the importance of building relationships with customers. While advertising and promoting any business is important, many potential customers are influenced to a greater degree by word-of-mouth advertising from family, friends, or associates.
Diamond Lock and Security also appreciate the customers who give a star rating or take the time to drop a few lines to share their experiences.
Rod and the team at Diamond Lock and Security are aware that customers are the company's greatest asset. They will always do whatever is necessary to complete the job efficiently and correctly.