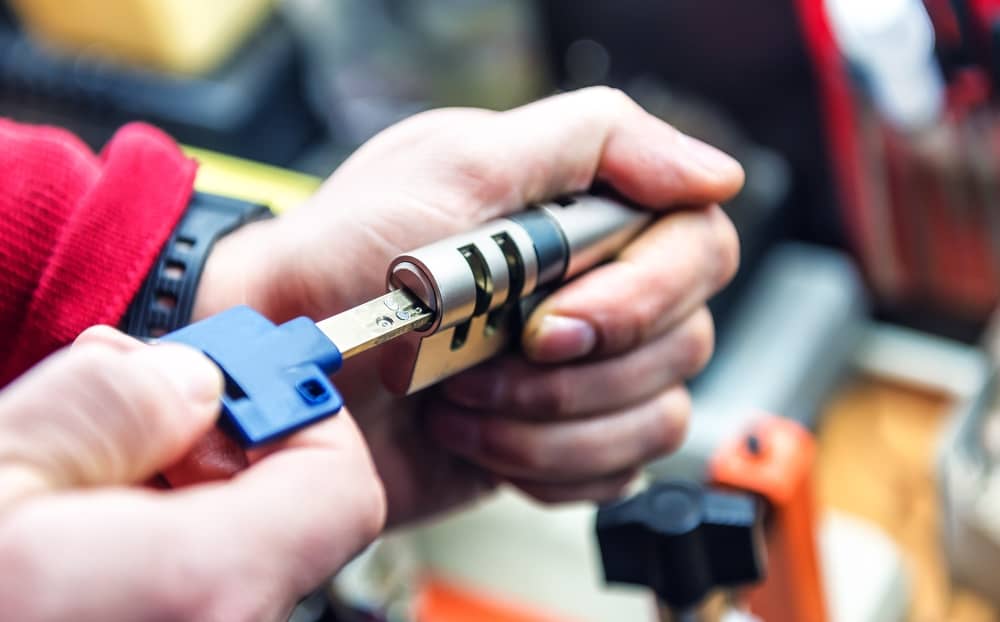 Security is a basic human need, and being confident your family, possessions, or place of business is safe from intruders is at the top of most people's list of necessities. The best way to ensure security is to work with a professional locksmith. While you can look up videos regarding DIY locksmith services, this is rarely in your best interest. All it takes is one simple mistake, and your well-being is at risk.
Most people don't realise that a locksmith apprenticeship takes 4 years. There is a lot more to security than people realise. Additionally, you may not know the mistake occurred until it is too late.
Most of the time we can rekey (or recode) your existing locks, so the old keys no longer work. This can save money and ensure that only your new keys can open the door.
At Diamond Locksmiths, we are a full-service company that first opened our doors in 1980. Located in Osbourne Park, Perth. We are reliable and responsive to our customers. Whether you need locks repaired, assistance when locked out, rekeying or replacing, or have another issue, our experienced locksmiths are available. Our team members are police-cleared, trade-certified, security security-licensed and will arrive in well-marked vans equipped with the products to meet your needs.
Why We Suggest Rekeying or Replacing Your Locks
Standard keys are easily copied by anyone in dozens of convenient locations, and you have no way of knowing how many keys have been copied or who has these keys. If you are in this situation, Diamond Locksmiths can help.
It is sometimes necessary to rekey or change your locks. Often, while moving into their new location, people do not think about how many others may have keys to their homes or offices. At Diamond Locksmiths, we frequently hear about customer instances regarding employees from other companies, former residents' significant others, or acquaintances gaining entrance by using a key given to them by the last occupant of the property. The experience is unsettling, to say the least.
Relocating your business or your home is a big job, and it is easy to miss a few vital items on your to-do list. This is why, at Diamond Locksmiths, we strongly suggest you get your home or place of business rekeyed or have the locks changed as soon as you can. We recommend you choose the same action if a relationship falls apart or you must fire a disgruntled employee. Replacing or rekeying is wise because you know who has a copy of your key and how many you have distributed.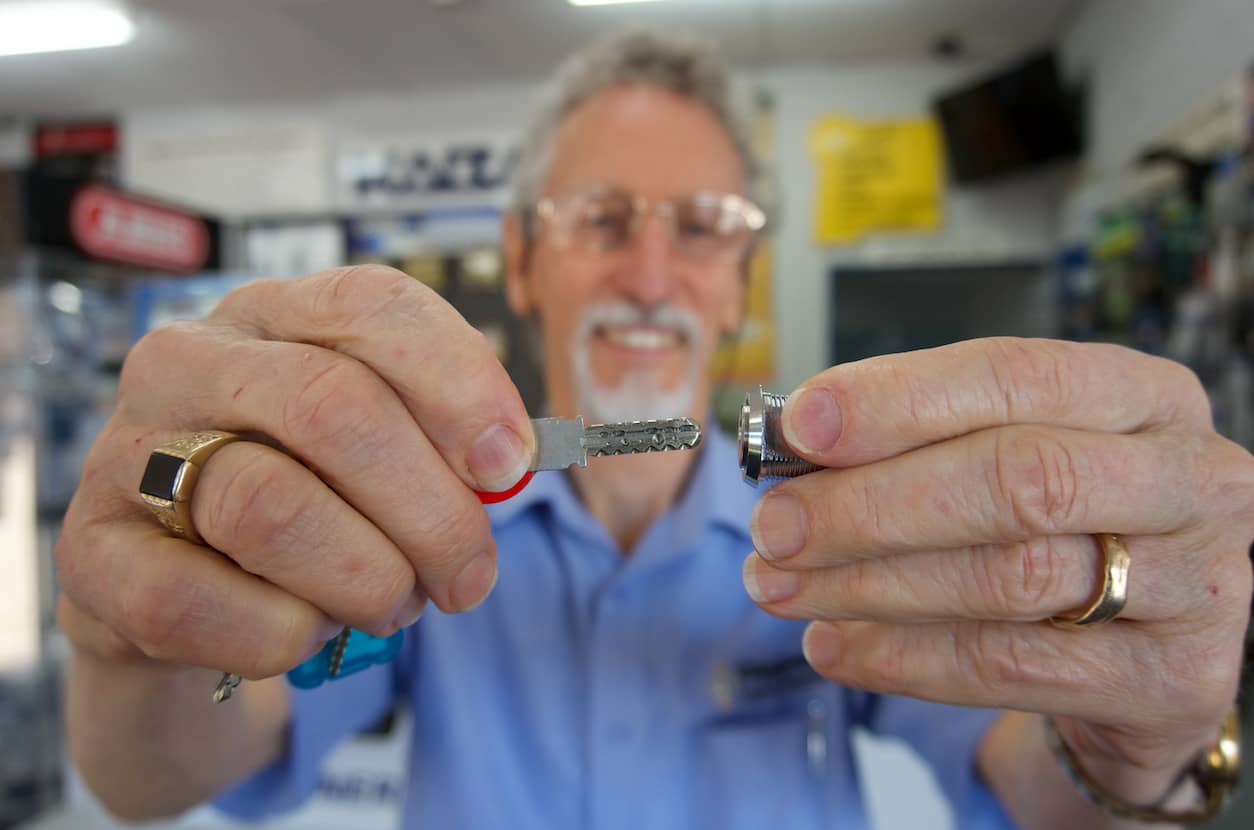 The Diamond Locksmiths Process
When a customer comes to us about rekeying or replacing a lock, we assess the situation and offer possible solutions. Generally, we can change or rekey the locks that are in place at your home or business. Often, the quickest and most cost-effective action is for us to change the keyway, also called the barrel, of your lock.
Many of our customers prefer having a single key to open all their locks.  At your request, our locksmith can rekey the door locks so one key can open all of them. This will reduce the weight of your keyring and simplify an aspect of your life.
In most situations, we do not need to change the door hardware when changing your locks. As long as the existing hardware is in usable condition, we can change the pins in the barrel. If necessary, we can also change the cylinder which houses the barrel.
Digital keyless smart locks are another option for homes and businesses. Our customers give positive feedback about the smart lock systems and are pleased to be free of the risks associated with handing out numerous keys. Additionally, many digital smart locks have functions that are useful, such as fingerprint codes, remote locking, and notification when the door is locked or unlocked.
The price for us to install a digital smart lock starts at $595, which includes GST. The total is approximately the same as the cost of rekeying a standard home.
Some of our customers benefit from us installing a restricted system for their homes or businesses. The restricted system uses security key blanks only available from the locksmith who designed and installed the system. If someone wants to get a new key for a restricted system, their identity must be verified. Additionally, a restricted system is expandable and can include other assets. You are also able to take a restricted system along if you relocate.
At Diamond Locksmiths, we understand your need to protect what you value. With a combined 128 years of employee locksmith experience, you can be sure that all of our team members can assist you in creating a safe and secure environment, whether at home or your place of business. Feel free to reach out to us to learn more about rekeying, changing locks or any of our other services. We are happy to make an appointment with you and discuss your security needs as well as the options that would work best for you. Additionally, our locksmith professionals are just a phone call away and will assist you with emergency services 24 hours a day.