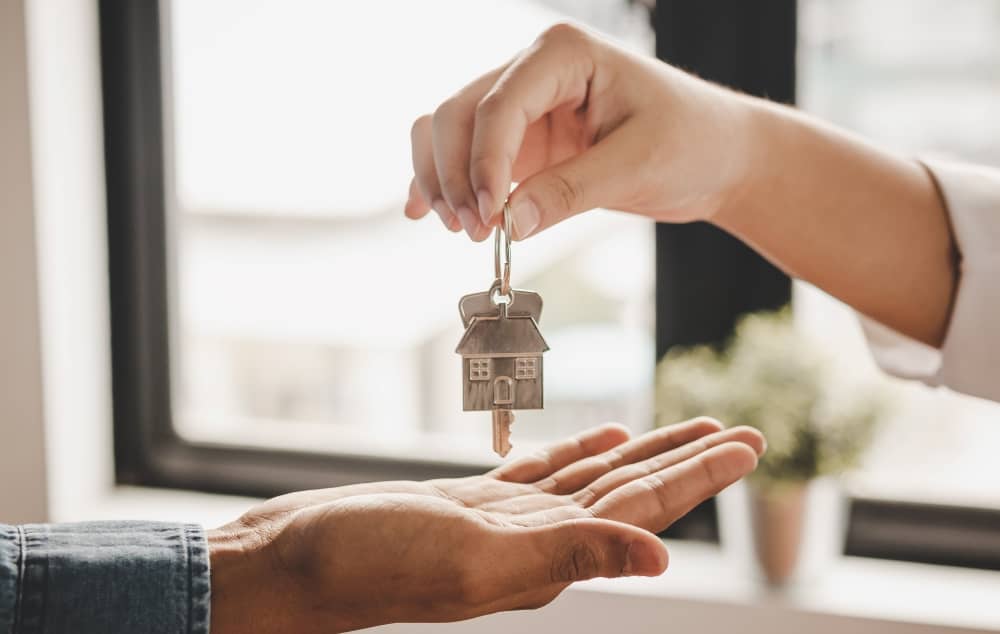 As a landlord, you must meet certain expectations regarding the security of your property. Your tenants depend on you to make sure their homes and possessions are safe.
Proper security is not a one-and-done proposition. To prevent unauthorised entry, theft, vandalism, or worse, it is vital to put in the time and effort to keep locks in working order.
You need to ensure that your security is well thought out and properly executed. The process is easier when you have quality security door and window locks. One of the best ways to do this is by working with a professional locksmith. They will be able to assess the situation, point out any flaws in your security, and recommend the best locks for your rental properties.
1. Choosing the Right Locks for Your Rental Property
Many landlords are unsure which locks will best serve their needs when considering locks for their rental property. There are many types of locks available, and this is why consulting with a professional locksmith is a smart idea. Who better assess your situation and recommend the best locks than someone who works with locks?
There are a variety of security locks for doors that you can choose from. These include:
Electrical Digital Keyless Entry – A standalone digital lock is an ideal way to enhance security without the significant expense of wired lock systems. No keys are needed because of the keypad, and the variety of these locks makes them ideal for nearly any area. Using this system is an excellent way to make security easier for everyone.
Deadlocks and Deadbolts – You cannot go wrong with a strong deadlock or deadbolt to add additional security to doors. These locks have no moving parts on the inside of the door, so tampering is difficult. These locks are available in a single cylinder with a keyhole on the outside of the door and a latch to turn and lock on the inside. Additionally, you can buy double-cylinder locks. These locks have a keyhole inside and outside of the door and must be locked with a key.
Knob Set or Key in Doorknob – This traditional doorknob locks by turning a latch or pressing a button and unlocking with a key in the knob. Some people believe they are obsolete or ineffective because this type of lock has existed for a long time. This is false because this generation of knob sets is made of superior materials with modern engineering.
Smart Locks – These cutting-edge locks are made to work in numerous ways. You could integrate them into your automated home system, use them via an app on your smartphone, or work with a biometric function, a keypad, or even a standard key. You can have remote access and real-time monitoring for added peace of mind.
While the top-of-the-line smart locks and keyless entry systems might seem tempting, if you have more than a few homes to secure, you will be spending quite a lot of money on these locks for security doors. For securing multiple units, a quality knob set can be backed up by a deadbolt to offer excellent security at a reasonable price.
2. Lock Installation and Maintenance
You may be tempted to try installing new locks yourself, especially if you consider yourself handy. While home improvement shows and how-to videos make the process appear easy, there are several intricacies involved in lock installation. Additionally, you should consider the following before trying to install locks:
The DIY video may be incorrect or incomplete
You run the risk of voiding some insurance policies
There may be more damage to the lock or door than would appear at a glance
Incorrect lock installation can cause damage to doors
Locks need to be tested in a specific manner by trained professionals
Calling a professional locksmith is the best way to ensure your locks are installed correctly. Proper installation is the only way to be sure your property and tenants are secure.
To make sure all your locks are up to par, you should schedule regular safety checks with your locksmith. Additionally, keep locks lubricated and clean. If a tenant has an issue with a lock, address it immediately so it does not worsen.
An important service you will need from time to time is rekeying locks. This is the process where the locksmith adjusts the lock's inner workings without removing the lock. Rekeying is a must after tenants move out to ensure the security of the new tenants. Another time you should look to rekey a lock is after an attempted break-in. Locks are frequently damaged during break-ins and attempted break-ins.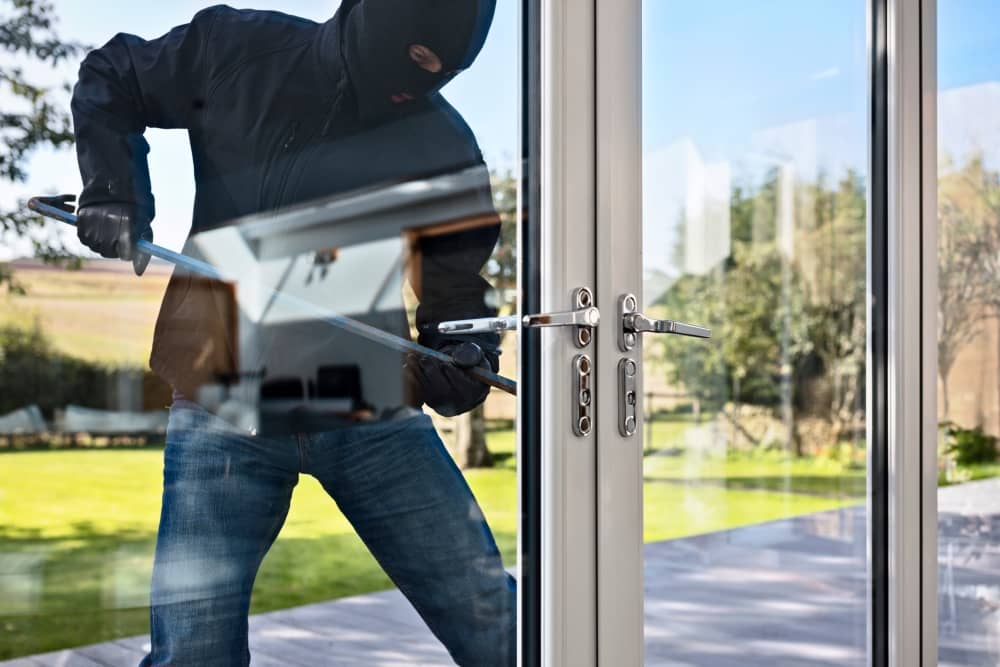 3. Additional Security Measures for Your Rental Property
Top-quality locks for doors and windows are vital to good security. However, there are other ways you can help ensure your tenants and property are as safe as possible. This includes:
Lighting in halls, stairwells, laundry facilities, and common areas
Security lighting outdoors near entrances and exits, as well as parking lots and garages
Smoke Alarms in all units, laundry areas and common areas
Surveillance cameras in common areas, doors, and car parks
Alarm systems for single-family rentals
Organise a local watch group to monitor suspicious behaviour and ensure everyone in the area is safe and well.
Both landlords and tenants must actively participate in making sure security is not an issue. Tenants will approach rental property management, asking, "How can I make my home more secure?" A landlord can supply secure windows and reinforced doors to aid in security.
However, tenants must remember to close and lock the windows and doors for these measures to be helpful. Likewise, suppose the building has a system where visitors must ring to be let in, and tenants allow anyone in without being sure of their identity. In that case, the security of everyone is at risk.
Often, tenants move out because of their overall discomfort in their rental situation. Excellent security that is reliable is at the top of the majority of tenants' wish lists. Without it, you can expect to struggle with turnover even when Western Australia sees a rental shortage.
Good security can also increase your property value as well as your reputation as a great place to live.
4. Working with a Professional Locksmith for Rental Property Security
Building a solid professional relationship with a skilled locksmith is one of the best ways to ensure your properties have a high-security level. A locksmith who is familiar with your property will quickly notice if something is not right and make suggestions that will significantly enhance security. Additionally, there is a continuity that you can have knowing whatever the job, and it will be done right.
Choosing the right locksmith for your rental properties does not need to be difficult. Here are a few tips:
If possible, meet in person
Ensure they are licensed and insured
Ask questions about their experience and number of years in business
Request references to learn how other companies feel about working with this locksmith
Check out their reviews and think twice if you find repeated criticisms
You will want to make sure that you are working with a full-service locksmith. The locksmith you choose should offer:
Residential service
Key cutting
Emergency assistance
Lock installation
Rekeying
Lock inspections
Lock Maintenance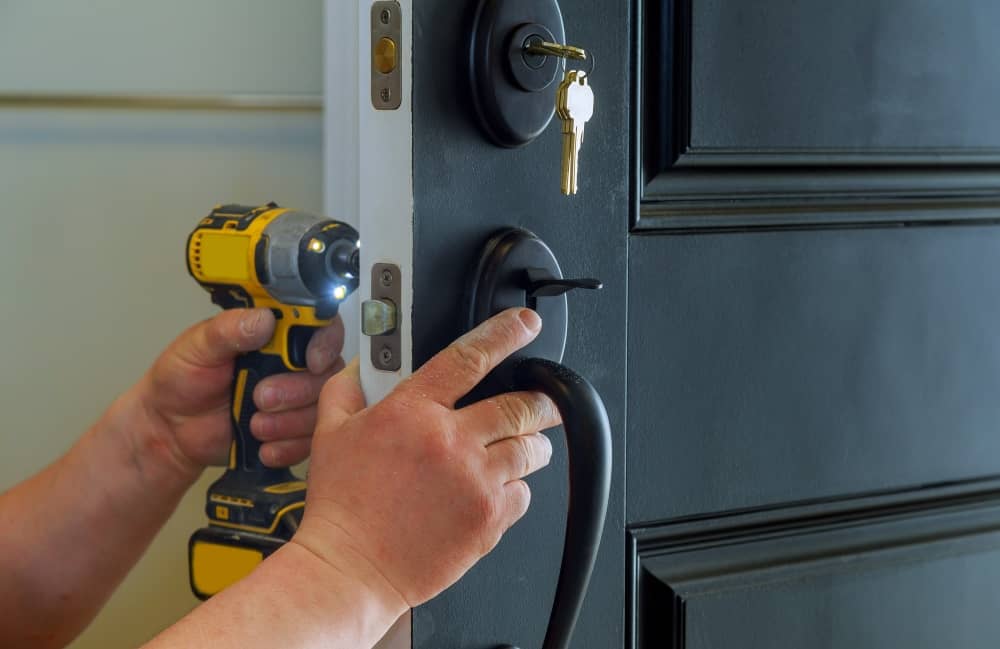 Conclusion
There is no shortcut when it comes to maintaining security for your tenants and your property. Security plays a significant role in attracting and retaining good renters, many of whom will gladly pay a little more rent for added security.
As a landlord, you want to be sure that you keep your property value up, and security is one way to ensure that value stays. Additionally, some insurance policies will give you a better rate if you install specific kinds of security.
It is vital to remember that purchasing quality locks and other security measures is an investment in your property and your tenants' safety. One of the best ways to make sure your security is on par is to work with a professional locksmith. You can have peace of mind knowing that the safety of your property and tenants are in the hands of an experienced pro who will do the job right.