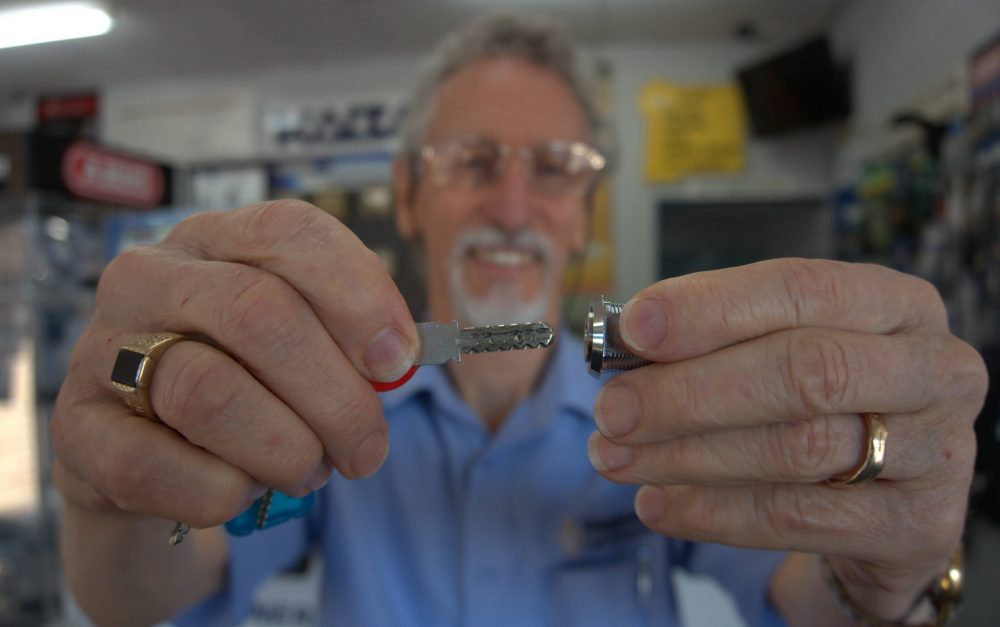 Surveys show that Australians put a great value on their sense of security and are equally upset if they feel their well-being is at risk. This is one of the reasons knowing Diamond Locksmiths are Master Locksmith accredited, is vital.
Unfortunately, not everyone understands what is required before a Locksmith can legally use the title Master Locksmith or why it is essential. The designation of 'Locksmith' is not a protected title in Australia. So, anyone can take out an ad and call themselves a Locksmith with no training, apprenticeship, or credentials.
These circumstances make it easy for scam artists to take advantage of uninformed potential customers. Usually, they demand a credit card upfront and do not complete the task they were hired to do. Often, customers will find their locks in worse condition than when the Locksmith arrived and receive bogus credit card charges as well.
The best way to avoid these scams is to be sure you work with a Master Locksmith. Always be certain to look for the Master Locksmith Association triangle emblem when searching for help with your locks. The MLA strictly enforces its use, as only authorised association members can display the logo.
Several benefits come with hiring a Master Locksmith, including:
Experience and Knowhow – When you contact a Master Locksmith, you can rest assured that the person who arrives to assist you has been extensively trained and knows what to do so your problem is fixed. You can trust their skills, and you will not need to settle for anything less than a complete resolution of the issue.
A Variety of Services – Master Locksmiths can assist customers in several ways. Whether you need repairs, installation, maintenance, or security systems, you can count on a Master Locksmith to have the abilities and equipment to resolve the problem. Additionally, most Master Locksmiths have 24/7 emergency locksmith availability.
Verified by Police – Master Locksmiths are checked by police and hold a security license. You can feel confident allowing them into your home or place of business.
Fully Insured – In Australia, members of the Master Locksmith Association must carry 20 million dollars of insurance.
Registered Businesses – Master Locksmiths are required to be registered businesses. This means you do not need to worry about your locksmith being a part of a fly-by-night company intent on taking your money and leaving your problem worse than when they arrived.
Master Locksmith Association Members Must Have Approved Qualifications – This protects customers by ensuring a trusted expert is taking care of their issues. It also means that by contacting an association member, you can count on a competent authority to arrive at your door whenever you need help.
Quality Workmanship You Can Count on – The safety of your family, employees, and property is paramount. So, you can depend on a Master Locksmith to provide the services you need efficiently and effectively.
Reliability and Professionalism – You can count on a Master Locksmith to arrive on time, professionally dressed, and carry valid identification. When working on your property, you can be sure that the locksmith will act respectfully and carefully. You can also be sure that you will be apprised of the situation and any developments.

Our Pledge to Our Valued Customers
We believe in building long-standing relationships with our clients at Diamond Locksmiths. To that end, we promise our clients:
Our team members will arrive with a full array of equipment so the job is completed promptly without unnecessary delays.
We will arrive as quickly as possible. We will also text you the name and copy of the company ID of the locksmith who will arrive.
Our locksmiths are all highly trained experts in their craft.
We will have staff available to assist you 24/7 in the event of an emergency.
Our locksmiths work with integrity. We will never try to sell you a service or product you do not need. Our team does NOT work on commission, so there is no incentive to add to your bill.
We look forward to building a relationship with our customers. In some cases, we service several generations of customers.
The last thing you want to do is leave the security of your family, home, and property to chance. For any issue you encounter with locking mechanisms, broken keys, or any other situation involving locks, make sure you contact us at Diamond Locksmiths. With nearly 40 years of experience in the industry, the experts at Diamond Locksmiths have the certification, insurance, and qualifications to make us the premier Master Locksmiths in Western Australia.