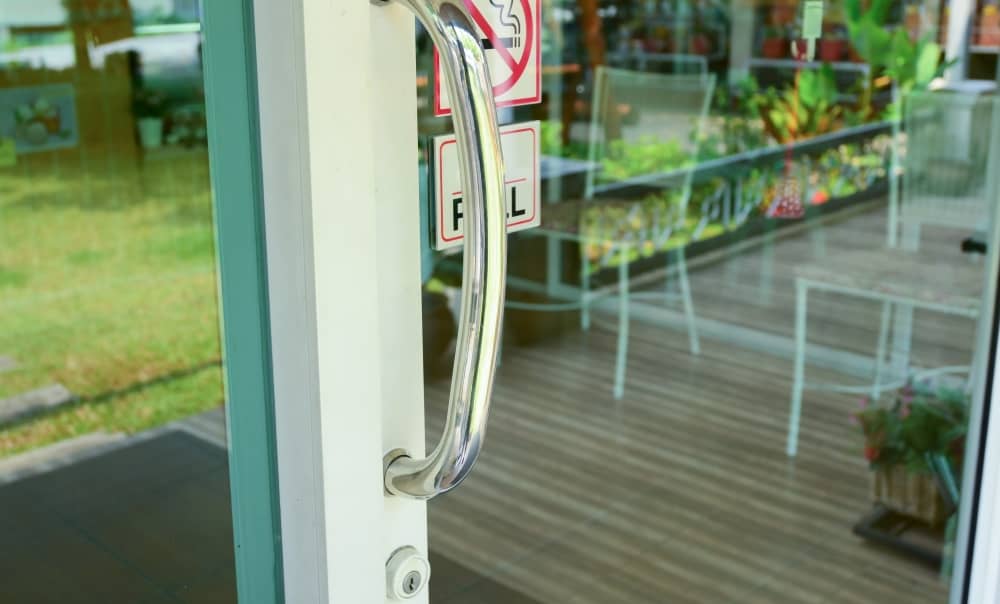 Security is one of the biggest concerns, whether you're a homeowner or run a business. If the property is not properly secure, you will face serious risks. And this is not just about financial threats but the safety of everyone in the dwelling or office. This is why it is critical to have the appropriate door lock.
Many people do not know that commercial door locks are not the same as residential locks. You cannot use the same type of lock at home for your commercial structure. This blog post gives you the differences between commercial and residential locks, as well as hiring a locksmith to help secure the property.
Residential Door Locks
Let's start with the lock that's easier to recognise. Most people have at least one door lock in their home, apartment, or any type of residential property. Door locks provide a sense of peace for residents, and they come in a variety of forms:
1. Exterior Door Lock
Keyed door locks come with a cylinder on the outside. When locked, you need to insert a key, which releases the latch.
Single-cylinder deadbolts are a type of deadbolt (locks with a bolt inserted into the jamb) with a keyed cylinder found on the outside of the device. You will find a thumb turn on the inside, which locks and unlocks the door.
Double-cylinder deadbolts come with a keyed cylinder on either side of the lock. As you can see, they offer excellent protection from unwanted access. However, they are not usually recommended for homes since they make exiting more difficult. If you have glass doors, though, a double-cylinder deadbolt can be a good option.
Front door sets or handles sets are commonly seen on the entrance or front doors. They have no lock on the handle. However, they are generally used with deadbolts.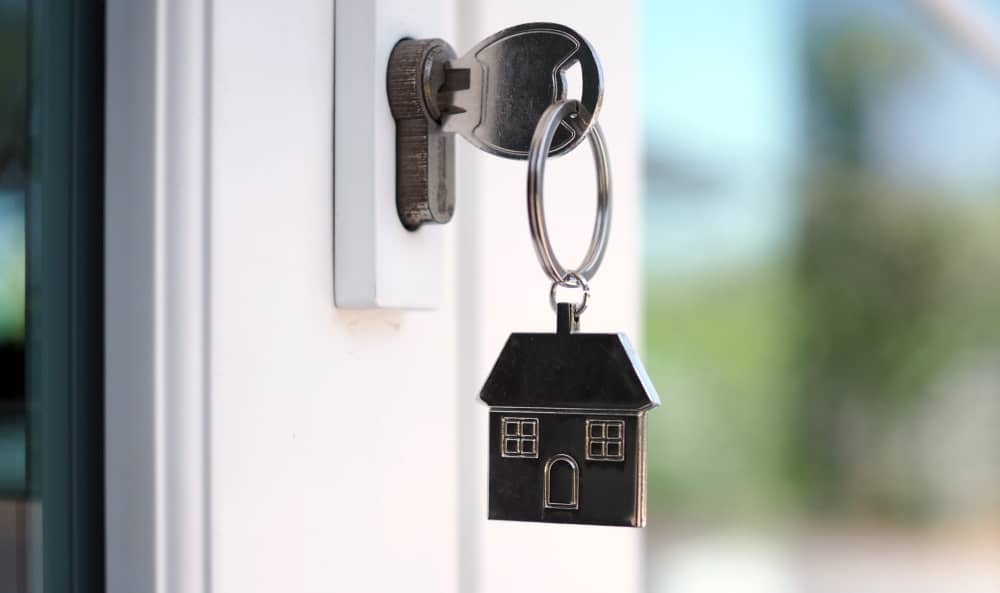 2. Interior Door Lock
Knobs and levers are used on passage and hall doors. They are also ideal for closet doors. This type of door lock does not have locking buttons or keyed cylinders, meaning you can access the room without any deterrent.
Privacy knobs or levers are a standard in bedrooms and bathrooms. They provide the right amount of privacy required for the space without using a keyed lock.
Dummy locks only have knobs or levers on one side. They do not have other working parts and are merely mounted on the surface. Homes usually have them on shallow closet doors and the inactive side of a double door.
Commercial Door Locks
A door lock for commercial structures has a higher rating than a residential lock. There are three grades for all locks, where Grade 3 includes all residential locks. They are simply utilised for areas that do not accept a lot of access, such as break rooms and supply closets.
A Grade 2 lock is for areas that handle more traffic, like a door that opens to an apartment building. Certain businesses can benefit from Grade 2 locks because they offer adequate security. However, Grade 1 lock should be considered for the most reliable protection.
These locks are designed for schools, museums, hospitals, and other commercial spaces. They are the most expensive, but they are worth the investment as they use sturdy materials. They last longer and cannot be destroyed easily.
Commercial door locks also come in a variety of forms, such as:
Mortise locks are durable and ideal for busy facilities. They have two components: the cylinder where the key is inserted and the body with the locking mechanism.
Panic or crash bars are those door locks that allow you to enter by pushing a bar.
Cylindrical lever locks are an easy-to-install option, which can be used with a key or a key and a push-button on the handle.
Keypad door locks are modern locks where authorised persons can enter a facility by entering a code.
Electric strike locks are used with other types of locks, such as a keypad or panic bar. To access a commercial space, a person should hit a buzzer or swipe a key fob.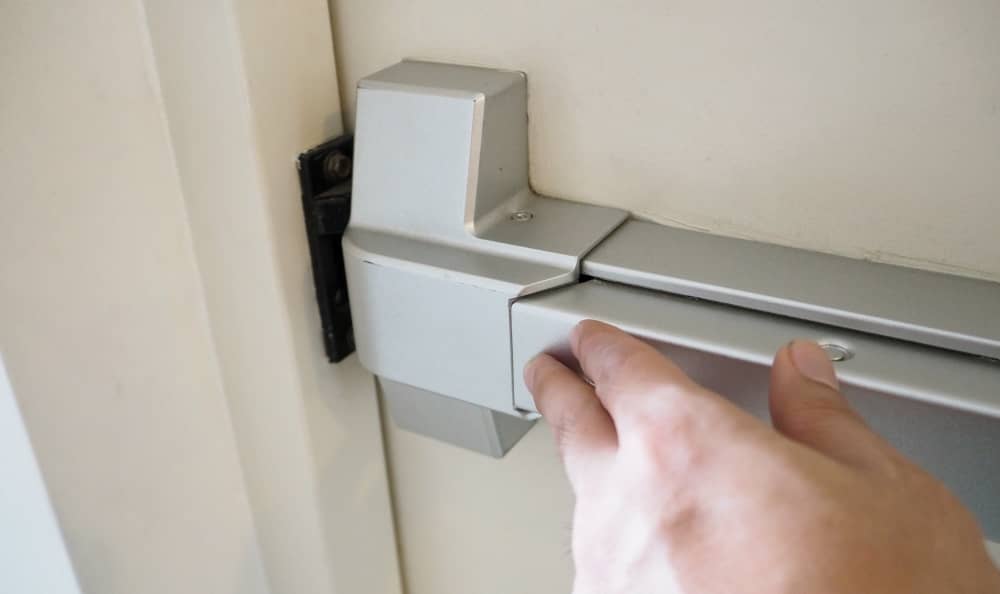 How Do They Differ?
The difference mainly lies in the grade of the lock. A commercial lock should be at least a Grade 1 or 2 to ensure security and protection of assets. This is not to say that residential properties do not have expensive items. However, in a commercial setting, you usually have several people that keep coming and going. And while you may have CCTV, you may not be able to track everyone daily.
In your own home, it's unusual not to know who enters and leaves. You are probably aware of everyone's schedule, so you can keep the door locked or unlocked at the appropriate times. Needless to say, both residential and commercial properties require protection but at often different levels.
Commercial and residential locks not only differ in grades but also in the following aspects:
Cost: Commercial locks are generally more sophisticated. Thus, they are expected to be more expensive.
Design: Residential homes opt for a more intricately designed lock, usually one that goes well with the interior style. Offices and commercial spaces go for a more straightforward and often industrial look.
Size: Door locks in businesses are generally bigger and heavier, whereas locks used in homes are preferred to be lighter.
Technology is another differing factor, but it's not always the case. Many homeowners now look forward to using technologically advanced locks to bolster their security, just like businesses.
Why Is It Important to Choose an Ideal Locksmith?
As you can see, door locks are not the same. Residential locksmiths are well-versed in handling, installing, and repairing locks for homes. You can call a residential locksmith for whatever reason, as long as it has something to do with your home lock. However, likely, a residential locksmith is not equipped with the proper knowledge and experience when it comes to dealing with commercial locks. And this is why you must choose the correct type of locksmith.
A commercial locksmith has undergone intensive training to work on various locks, including Grade 1 products.
Residential locks are simple and often do not have features, such as master keys or push-button locking mechanisms. For this reason, handy homeowners may be able to fix uncomplicated lock issues.
In most cases, commercial locksmiths can handle all known types of locks, including residential and commercial locks. They understand the complexities of traditional locks, as well as the newly introduced systems.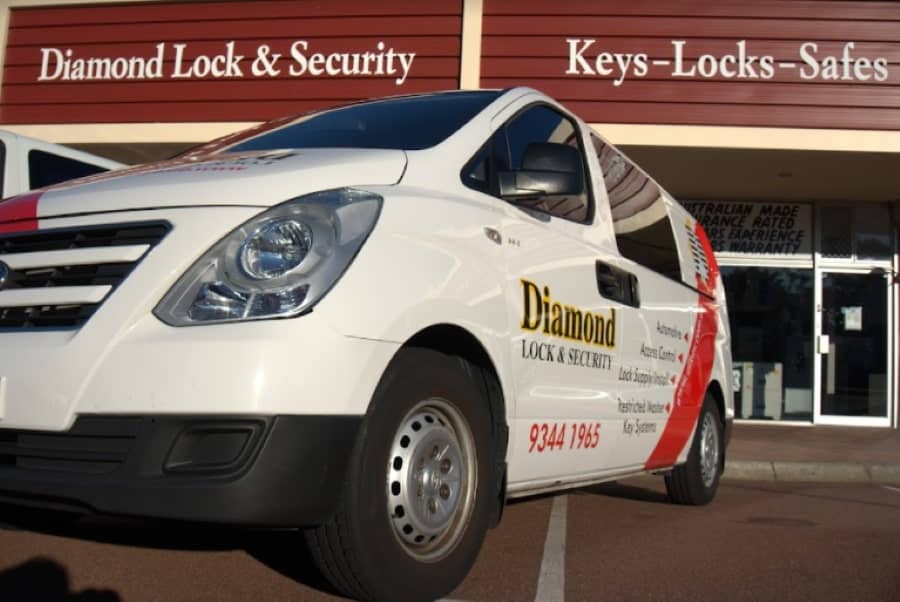 Hire the Ideal Locksmith
Did you get locked out of your home or car? Do you need to improve your office security? Hire your locksmith from Diamond Lock & Security, where we understand which type of locksmith is best for your property. And that's why we offer a complete range of locksmith services, including residential, commercial, automotive, and 24/7 or emergency locksmiths. Call us today!