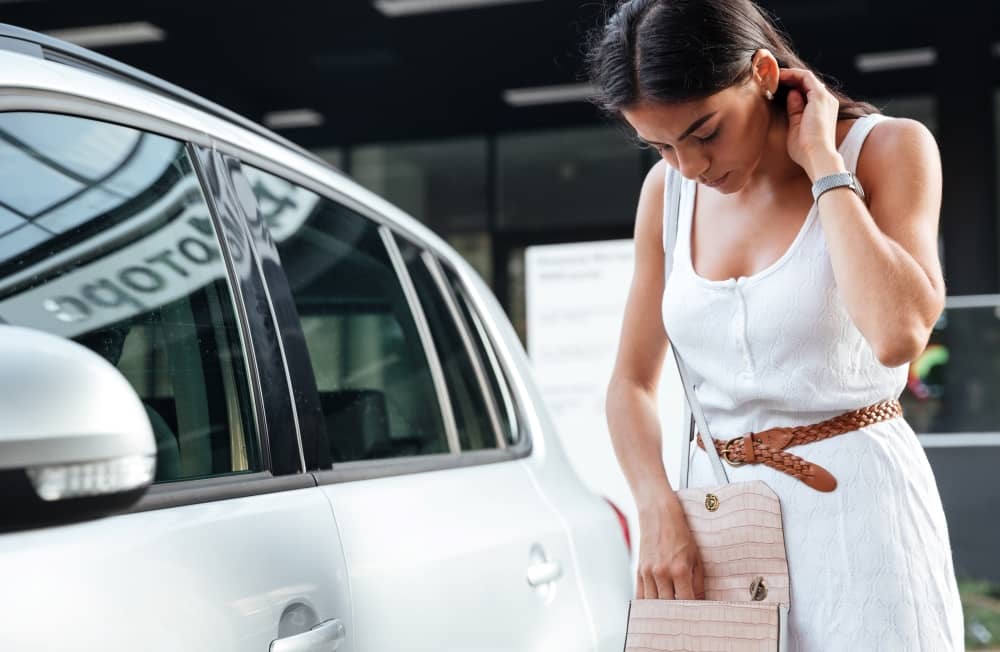 Lost keys can happen to anyone. Sometimes, you're lucky, and you eventually see where you left them. Other times, you just can't figure it out. No matter how careful you may be, it just takes a second of forgetfulness, and you end up in a spiral of panic.
When you can't find your car keys, it's not only annoying but nerve-wracking, as well. Back in the day, losing a car key was not as big of a deal as now because keys could easily be replaced. However, as car technology has advanced, some keys underwent an overhaul. In this blog, we will teach you what to do if you've lost your car keys and what to do after.
5 Things to Do When You Can't Find Your Car Keys
Are you muttering to yourself, "Where could my car keys be?" while scratching your head? Perhaps there is a meeting that you need to go to, or you simply want to go home and rest. If you have found yourself in this situation, here are five steps that you can take:
1. Search the Area
If you're in desperate need to locate your keys, there's one thing that you should always do. Calm your senses for a second to a few minutes. Breathe deeply and start retracing your steps. Where were you in the last hour? Sometimes, you do not have to scour that long. You can find your car keys in your bag or pocket, even if you have searched these places three times already.
Be calm when searching and take your time. The more you try to hurry yourself up when rummaging through your things, the less likely you will find what you are looking for.
2. Check the Vehicle
Did you know that many of the people who keep asking themselves, "Where would my keys be?" find the keys in the car? So, while searching for your car key, make sure that you check the vehicle first before panicking. If you have a traditional car key, it may already be stuck in the ignition tumbler, and you just forgot.
If you use a key fob, this means that you can still use the key to get into the car and drive if you lose the fob. Meanwhile, if you have a transponder key, you cannot start the engine without it. If you don't have any spare key that you can use, it's time for the next step.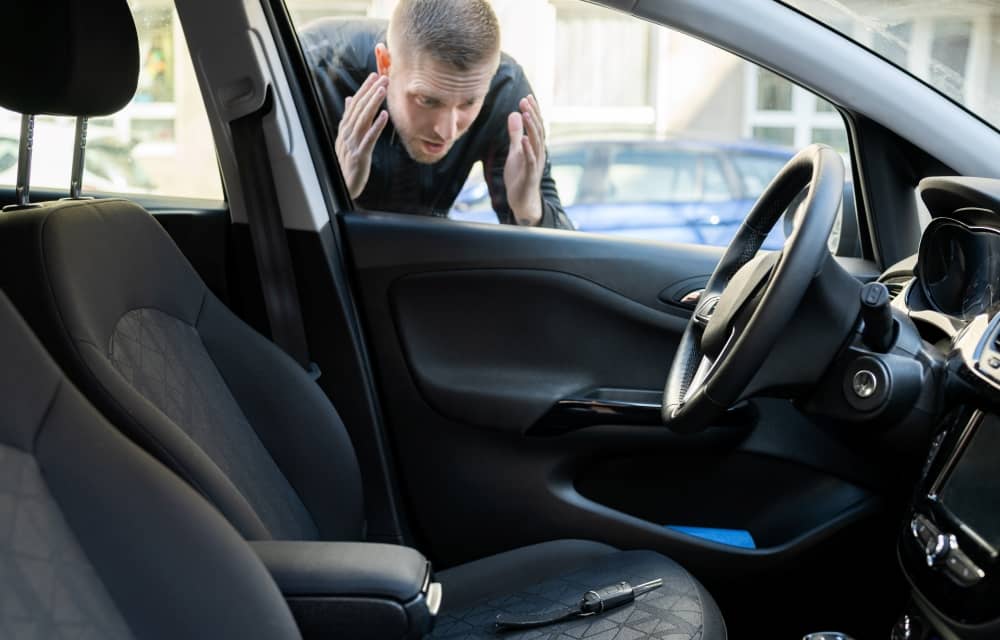 3. Gather Vehicle Info
So, you still can't find your car keys. It's now time to get information about your vehicle to make key-cutting easier. If you have a newer car model, such as those that use a key fob, remember that you can still drive the car without the separate key fob that you use to lock and unlock the doors. Replacing the key fob is simply going online and getting it reprogrammed by your auto dealer.
Even though locksmiths traditionally know the keys to most vehicles, it would surely help quicken the service when certain information is ready. You will generally have to provide the Vehicle Identification Number (VIN), make and model, and year of the car. You can check your insurance or car rego if you don't know these details.
4. Get a New Key
With the VIN and other vehicle information on hand, you can contact a locksmith to get a new key. Another option is to call your dealer and have your car towed to the dealership. A locksmith may also require you to tow the vehicle to their shop, which is often the case if your car key is quite complex. However, if you want the quickest solution to this inconvenient situation, you may want to find a 24/7 emergency car locksmith.
Lost car keys usually happen when you never expect them to, such as at night when you're ready to go home after a long day. An emergency car locksmith can help you deal with the problem so you can get a new key.
5. Get a New Spare
You surely do not want to be clueless about what to do if you've lost your car keys. The next time it happens, you can avoid the hassle by acquiring a spare key. Many people skip this step for different reasons. Some believe that they will never lose their keys because they are usually organised. Others just do not want to be bothered with the extra key.
However, having a spare will surely come in handy if you ever lose your car key again. Don't forget to request a spare from a locksmith so that they can quickly produce extra car keys for you.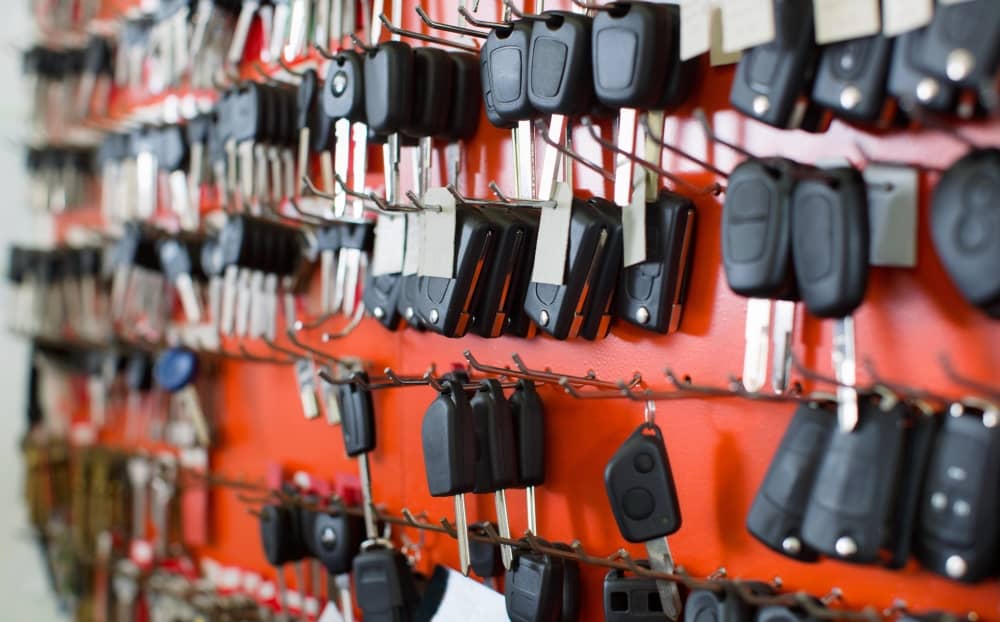 4 Tips to Consider After
You finally have your new key and a spare. Your job is not done yet. There are still a few things that you should do to avoid going through the same ordeal twice or more. Here are some pieces of advice on what to do next:
1. Provide a Dedicated Place for Your Keys
Do you usually throw your keys on the table the moment you get home? We don't blame you. Many people make it a habit to leave the keys wherever they can drop them. Unfortunately, it's not a good habit and increases the risk of losing them. If you do not have a dedicated spot for your keys, now is the time to have one. That way, you can get used to putting the keys where they should be and remember them exactly where you left them.
You can purchase a key cabinet or a key holder. But you can keep it simple with a wall-mounted hook or even a bowl.
2. Use Technology to Find Missing Keys
Wireless technology is awesome and can even be relied upon if you cannot find your lost keys. You can invest in a key finder, which you attach to your car keys. So, if you are having issues with your key or cannot remember where you last put it, you can simply check the key fob.
A key finder emits a signal using GPS and/or Bluetooth. You will only have to download a corresponding app and pair it with the device to help you locate the key. It's very straightforward and can eliminate the stress of looking under the car, bench, or bed.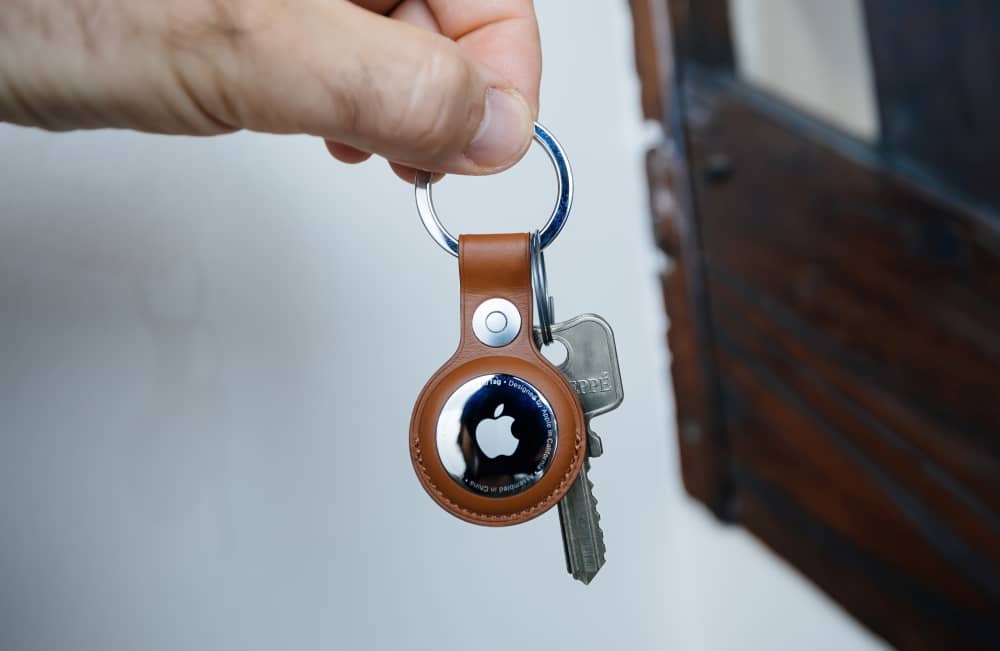 3. Attach Your Keys to a Keyring
We're going back to basics with a keyring. You may not think it is a smart option, especially after learning about key finders. However, you will be surprised at how easy and efficient a keyring can be in times of need.
The trick to making this method work is to have your keys in one place – in that single ring. That means you have your front door, bedroom, and other keys in one keyring. Sure, it's a scary proposition because you can lose everything in one go, but there's less chance of you losing a bunch of keys than just one.
4. Treat Your Keys Like a Friend – Keep Them Close
Do you always lose your keys? You just had a spare made, but you lost it again. Here's one method that you can try. Keep your keys close, such as on your belt. Ever wonder why tradies and other practical people choose this route? That's because it is so convenient and easy to remember. Just reach down, and you can trust that you will find the key where you left it.
Make sure, though, that you have a good belt clip that will keep the keys in place. We recommend buying a belt clip that's elastic enough. That way, you do not even have to take it off your belt when it's time to use it.
We hope you find our simple guide on what to do if you've lost your car keys. If you need reliable, quick to respond locksmiths in Perth, give Diamond Lock & Security a call.