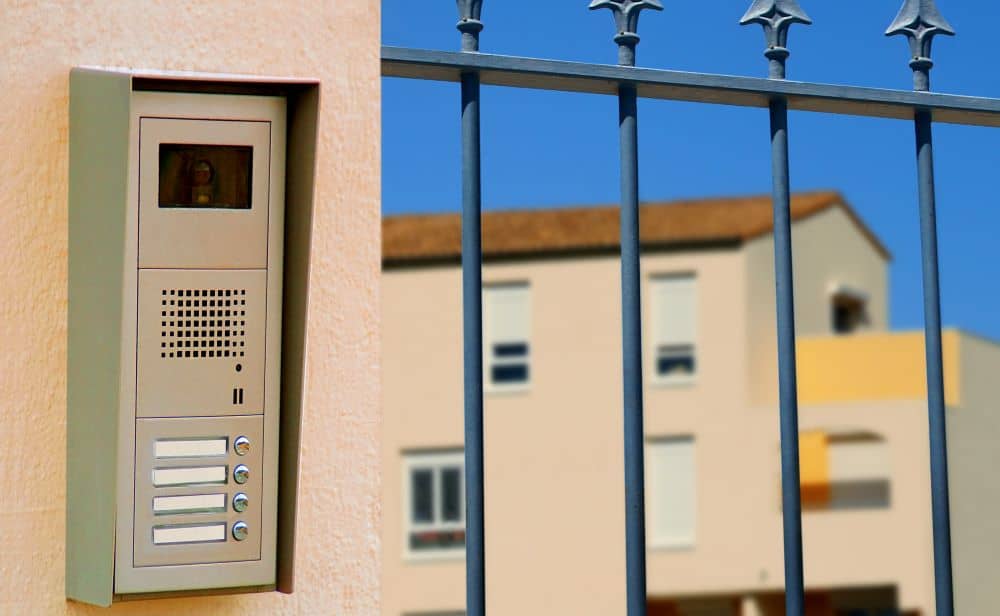 Installing an intercom system can help secure any space. Intercoms are primarily used in commercial facilities, as well as residential properties like apartments. The modern device offers many benefits, including the feeling of safety in your property, which is hard to match.
If you are in the process of buying an intercom system, there are a few things that you need to take into account. It usually boils down to your special requirements.
But first, why do you need an intercom? It is yet another expense that you may not want to delve into, especially if you think you live in a safe neighbourhood. Intercoms are designed to show you who is standing outside your house, apartment, or office building. You can see or hear (or both) the person at the property's entrance where the exterior intercom is installed.
With the help of the system, you can control who can access your front door. Therefore, it becomes so much easier to prevent unauthorised entry, which is a common problem with both residential and commercial spaces when it comes to achieving safety.
Additionally, you do not have to go out when it's raining or snowing to open the door. It's a time and effort saver, which is helpful, especially if you are busy.
Intercom systems are not created equal, though. Many provide diverse capabilities aside from letting you see or hear the person outside your home.
Some qualities include:
Sturdiness or durability so the device works under different conditions
High-quality voice transmission
Elimination of unnecessary noise
Intercoms are great for everyone, including business people and the elderly. They can be used to communicate in different areas of the facility, as well. They let individuals communicate with one another, including those who are on another floor. In an office setting, an intercom can be utilised to communicate sitewide.
When buying an intercom, you will find numerous options. Some are expensive with high-tech features, while others are from a trusted brand. You can also locate certain cheap models that may be good enough for your requirements. But how do you pick the right intercom system for your property? Here are three considerations worth noting:
1. Where Do You Want to Use the Intercom System?
The best intercom will depend on your needs, including where you would like to use it. Many apartments and commercial spaces already have existing security systems. If yours does, you should consider them before you buy an intercom. Often, intercoms are integrated with a CCTV camera or an access control system.
It also helps to know about your plans for the next few years. Do you want to improve your current security system? How about changing the layout of the facility? You should also determine who will mainly use the intercom. That way, you can quickly figure out the best intercom system that suits your application and where to install it.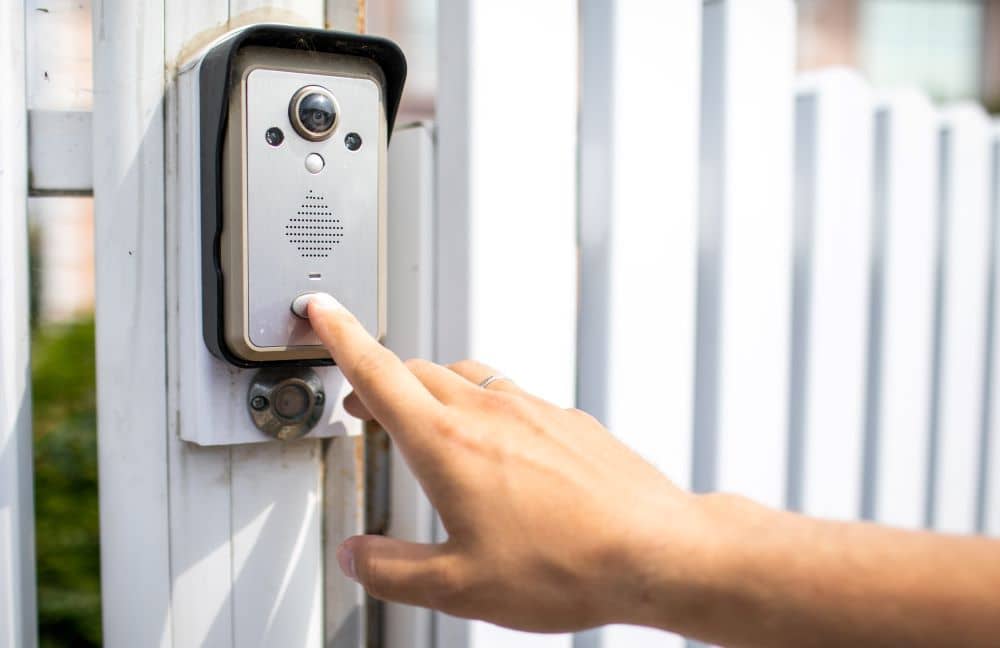 2. Which Type of Intercom Should You Purchase?
Intercoms vary in many ways. There are four main types of the system that you can choose from. It is essential to know which solution best applies to you as you search for the right intercom. Here are your top four options:
Hardwired Intercom Systems: As the name suggests, this type of intercom is wired into your building or house. Often, it is installed while the building is still in its construction phase. That way, it is not too expensive since rewiring the facility is more complicated. Of course, you can have a hardwired system installed even in an existing structure. However, expect that the price is higher than wireless and other options since wired models are often difficult to install.
Wireless Intercom Systems: A wireless intercom requires mobile data or WIFI. Some only work on 4G networks, so is sure to check your area first. Many devices support 3G connectivity, along with 4G. When connected, the person inside the building and the one outside can communicate effectively. It's an ideal solution for those who already have an existing property.
AC Current Intercoms: The electrical system in the building will be used to power the intercom system. Once connected, the AC will send AM signals to intercom hubs, allowing external and internal intercoms to communicate.
Mobile Intercom Systems: This system works through an app that you should download to your smartphone. Your smartphone will be connected to the intercom system, allowing interaction even when you are out of the building. Many hardwired and wireless systems also include this capability.
Many intercoms today have extra features like video, which not only focuses on seeing the visitor but also for controlling the front of the building. They may also come with infrared illumination, which is essential for those who need to monitor and control the entrance at night.
3. Should You Opt for an Intercom System With Video or Stick to Audio-only?
You can already tell that intercoms that let you see the other person are more expensive than audio-only devices. However, this additional feature is often worth the investment for many people. It offers an extra layer of security since you can see the other party that may require access. Video intercoms are either one-way or two-way. In the latter, you let the other person interact with you via video.
For a more affordable choice, you may want to opt for a black and white or monochrome screen. Unfortunately, it is not a good solution if you need to see in the dark. If you do not mind the expense, pick an intercom system that offers high screen resolution. It's an excellent option for those who do not have a CCTV camera but want to see a clear picture of the property's entrance. The display size may also be vital for you. It's recommended to select a seven-inch display if you wish to see the person at the front of the building.
If you have CCTV installed in the area, you probably do not need video capability. Audio-only devices are more affordable and will work well with your CCTV system in place. They are also used in apartments and commercial spaces for emergency communications.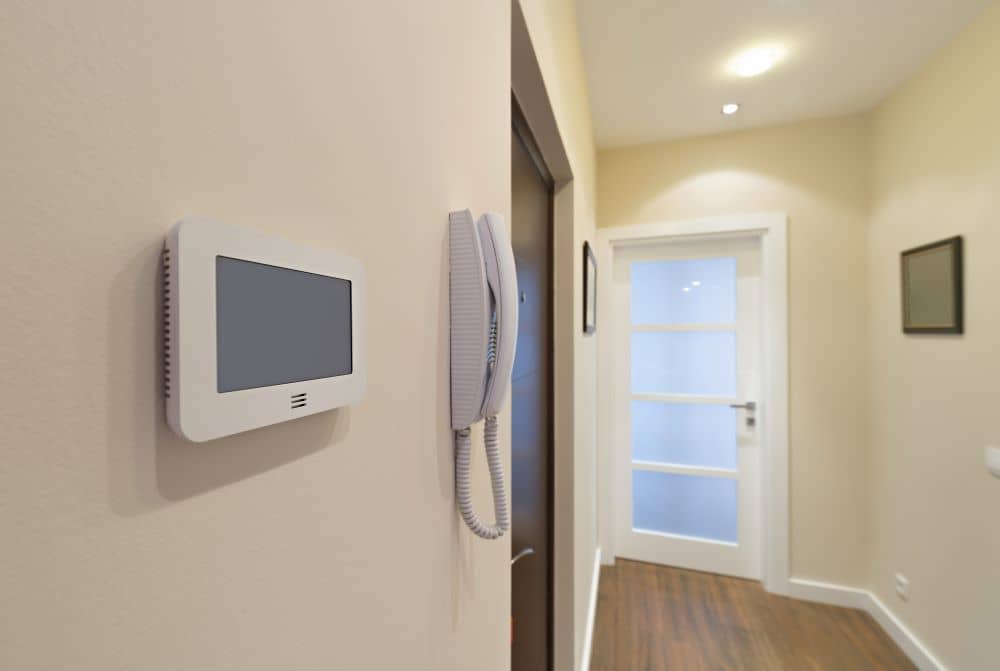 Other Considerations
The three factors mentioned above can help you find the right system for your needs. However, there are a few more that you may want to consider. One is the number of channels. The more channels the intercom has, the better support it offers when connecting it to additional equipment. Electronic door locks, for example, can be connected to your intercom system. The door controller will allow you to unlock and lock the door for your visitors. It's so convenient since you do not have to get up and open the door yourself.
However, it may not be what you are looking for if the intercom is simply for your personal needs or on a tight budget. One channel is usually enough for a family's security.
Before you decide to purchase an intercom system, it makes sense to chat with a professional. Contact Diamond Lock & Security so we can provide you with expert advice as you consider all your options. We have intercoms, as well as other security solutions that you may want to check to bolster the security of your property. Give us a call today.