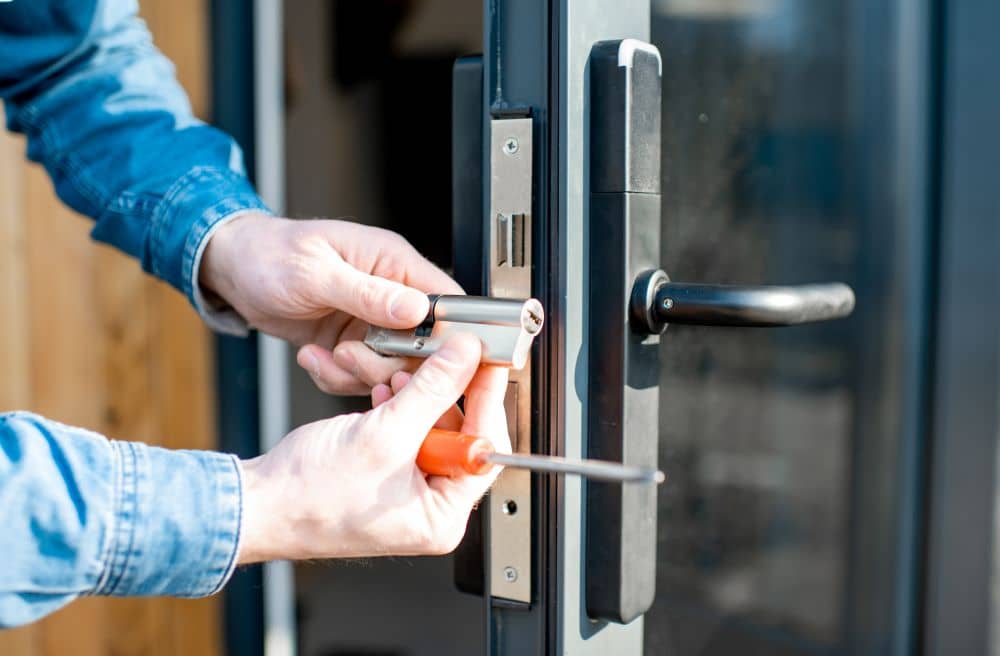 November 17, 2021

|

0

3,291
It's difficult to match the feeling of moving to a new home. You may already have your to-do list, but there's one thing you should not forget. Amidst all the excitement and confusion, make sure that you change the locks. The same goes when someone moves out. It's not a matter of trust; it's a matter of safety.
Why Changing Locks is Important
After your move, you will be handed the keys to your new house. However, you cannot know whether that's the only copy of the previous owner's keys floating around. This is the biggest reason why you should have your locks changed. Don't worry; it's not complicated. You can change your locks on your own, but you should call a professional locksmith to get the job done for you.
Most people choose to skip this step. But the truth is that safety and security are at risk when moving – even when someone moves out. You do not know who has copies of the key. Just one of those copies getting into the wrong hands can spell trouble for you and your family.
Here are situations where a lock change is necessary:
After purchasing a house
After experiencing a burglary or break-in
After renting out your property for holidaymakers, even for a short while
If you have lost your old key or it was stolen
When you're dealing with a messy separation or divorce
If a lock has been damaged
If the locks have not been changed for years
Remember that duplicates exist. Before you move to a new house, it's essential to schedule the lock change in advance, especially if you're hiring a professional locksmith.
Changing Locks vs Re-Keying
In some cases, re-keying is enough, which is a less expensive option compared to changing the locks entirely. But for you to understand and make a smart decision, let's take a look at the difference between the two.
To change a door lock is pretty self-explanatory. It simply means you're changing the existing lock and replacing it with a new one. On the other hand, re-keying means that you modify the working key of the door lock without having to change the lock itself. It's a bit more complex, but the idea is that you get to keep the same lock, but you get a new key.
Therefore, even if someone else has the old key, they will not be able to open the lock with it. The re-keying process involves taking the lock apart and adjusting or altering the key pins (also known as tumblers) inside it. If you take a good look at your key, it has a unique pattern that corresponds to the pins inside the lock. When those pins are replaced with different ones, you get a new key that operates with the modified lock.
Re-keying is often applicable to homeowners who still have the current matching key of the lock. If it's missing, the only way to re-key is to pick the lock open, which should incur additional charges. Any experienced locksmith can pick a lock, but this procedure is typically more expensive than simply replacing the old lock altogether.
Another issue with re-keying is that you do not get to upgrade the locks in the new house. What if you wish to get a new lock that will provide you more peace of mind as you sleep? A better, more bolstered lock, such as an electronic or fingerprint lock, is the solution. However, you cannot enjoy that with re-keying. That's because re-keying does not improve the lock's security. There's no other effect except the change in the pins.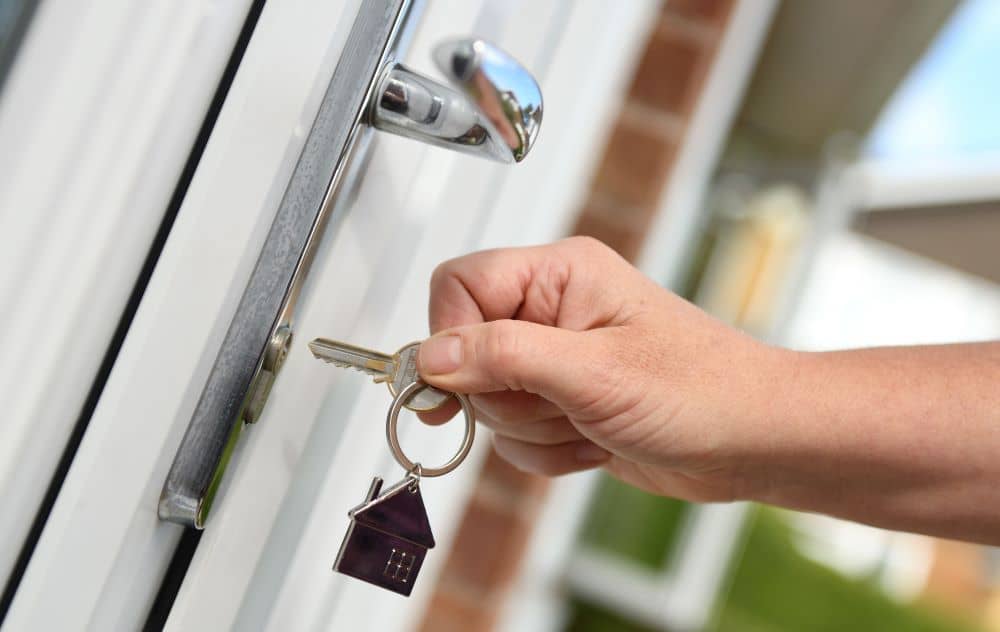 DIY or Professional Lock Change?
Let's be real here. The only advantage of DIY lock changes is that they are less expensive. You essentially purchase the new lock and install it yourself. If you have the know-how, go right ahead, and enjoy the savings, but it's not as easy as it looks. However, if you want a reinforced and better quality lock, hire a professional.
Choosing to go the DIY route can lead to several mistakes. You may not have the experience and proper tools to change your locks successfully. Sure, you could save on the cost to change locks on the house, but are you confident that you did everything correctly? You should not put a price on your safety. DIY lock changing can save you money, but you could end up spending more money because you bought cheap and low-quality locks.
That's why hiring a professional locksmith is the better option. Some advantages include:
You can get access to durable locks. Having worked with different locks for several years, the locksmith guarantees that you will be offered a top-performing lock.
You may get a warranty for the job. If something goes wrong, you can immediately have the locks repaired or even changed right away.
You will deal with an expert in locks, which means that the job will be done quickly the first time. Meanwhile, if you do it yourself, it could take longer. Chances are it will require several tries before you successfully change the locks. That increases the security risk of your new home.
Now, the question is how much should you pay? The cost to change locks on a house depends on many factors, including the location and the number of locks that need to be changed. The type of lock also affects the price of the lock changing service. If you require the lock change after-hours, you will be charged more.
Schedule the lock change service, preferably before you move, which will allow you to save some money and time. The locksmith can prepare the new locks for you, cutting new keys right at the workshop before switching them out. This process is often less expensive and quicker than working on the site.
Have you recently moved to a new house? Did a partner or former roommate just move out? Don't risk your safety. Call Diamond Lock & Security, your most trusted professional locksmith in WA. We have been providing commercial and residential locksmith services, including lock repair and installation.