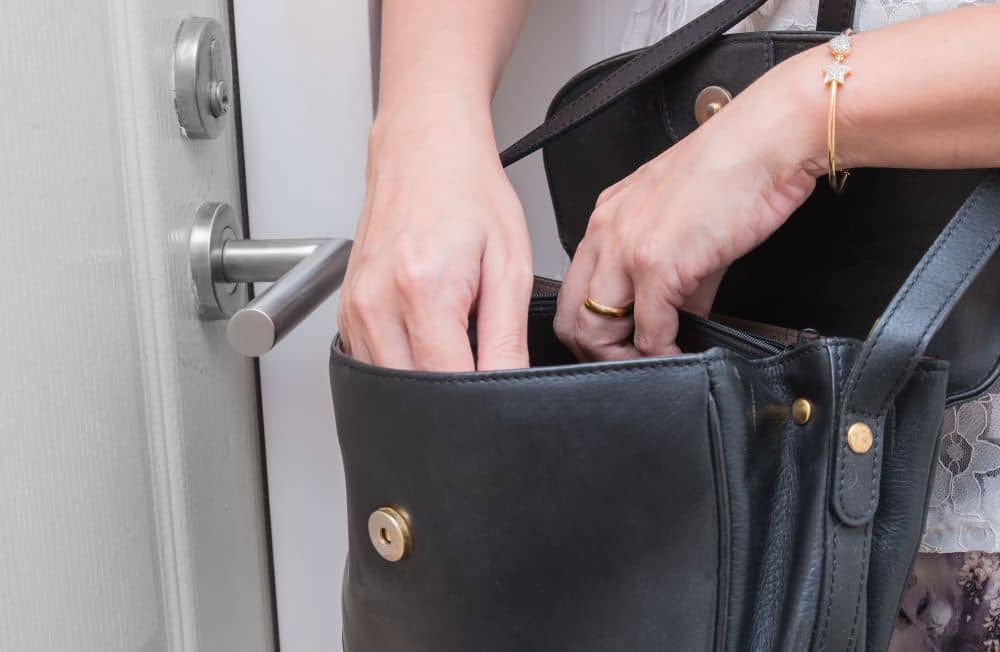 January 19, 2022

|

0

3,064
Have you ever experienced standing in front of your home's locked door only to find that you don't have your keys with you? It's nothing to be embarrassed about, as this scenario happens to several people on almost a daily basis. This problem is easy to resolve during regular hours. But what can you do when locksmithing businesses are already closed, or it's in the middle of the night? Here's how an emergency locksmith can help you, 24/7.
An emergency locksmith is your best friend, whether it's 7 PM, 1 AM, or even 4 AM. The question is, when should you contact one? Here are seven instances where you will surely benefit from an after-hours locksmith service:
1. Your Home Was Burglarised
After reporting and you have received assistance from law enforcement, one of the first things you should do is call an emergency locksmith. This professional is crucial to bolstering your home's security. A locksmith can help identify the weaknesses of your locks, particularly the window or door that the burglar used as an entry point.
Locksmiths provide emergency services that go beyond replacing your locks. They can provide a security assessment worth your money as it will pay off in the long run, especially if you cannot tell how the burglar got in. This is the best time to improve your home's security to ensure that no lock picking, bumping, or any type of security bypass does not happen again.
A locksmith can install a variety of products, such as an electronic deadbolt for the entry door and other security systems after hours. They can offer rekeying services or replace your old locks and keys altogether immediately after the burglary.
2. You Lost Your Keys
If you have no spare, there are limited options that will allow you to get inside the house, especially nighttime. It's easy to lose keys. They are a regular part of our daily routines that we take for granted. Sometimes, we mindlessly throw them to a table near the front door. Then, we forget about them. Keys are small that they could have fallen out of your pocket after reaching for your phone, for instance.
This is where a locksmith becomes valuable. You can contact an after-hours locksmith the moment you notice you have lost your keys. You can enter your home again and even have a new set of keys.
An emergency locksmith can also help you with your auto keys. If you are locked out of your car, truck, or van, the easiest way to regain access is to call a locksmith. While you're at it, we recommend getting a spare or copy but make sure to remember where you place it.
3. You Recently Moved into a New House or Apartment
Whether you have just purchased a house or a contract for an apartment, it's crucial to call a locksmith. Moving is exciting but stressful. There's not enough time to get everything done. You probably have a list of things to do, and most of them can only be accomplished during business hours. While trying to fit all your tasks in one day, there's one that you can do even when the sun has already set.
Calling a 24/7 locksmith lets you change the old locks in the house or apartment at any time of the day. Take note of the number of locks and the type of locks that you want to change before contacting a locksmith.
You can book in advance since it's usually cheaper to cut keys and prepare locks and keys beforehand than onsite. Also, it makes sense to wait a day after closing before hiring a locksmith to ensure everything is finalised before the service.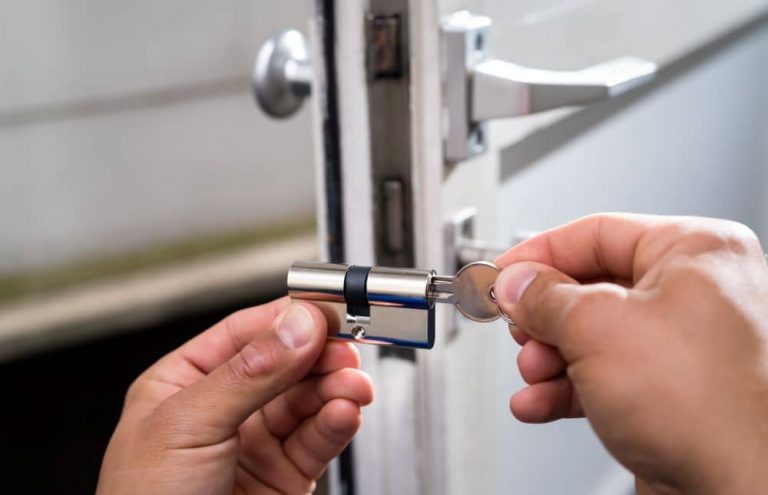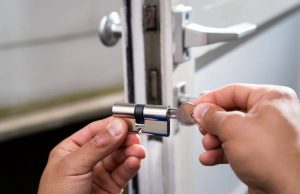 4. You Broke Your Keys or Damaged the Lock
Whether you broke your key inside or outside of a lock, this situation is undeniably panic-inducing. What should you do when it's midnight, and there seems to be no one available to help? The good news is that it's an easily solvable issue, thanks to an after-hours locksmith.
If you inserted the key to the lock and it broke, call a locksmith right away. This is true whether you just got home or you're about to leave. Even if you successfully open the door, you're going to lock it improperly. There's also the possibility of damaging the lock completely as you attempt to gain access.
A locksmith can correctly and efficiently remove the key while keeping the lock intact. That way, you get to save some cash since you just have to change your keys and not the entire lock. Read this post for more information about broken keys.
5. A Renter, Tenant, or Disgruntled Employee Has Left
If you are renting out a room or a whole apartment, it's a good practice to change the locks after a tenant leaves, even if they are in good condition. Perhaps you dealt with an uncooperative renter, or the tenant has abandoned the space. Changing the locks will let them know they can no longer return to the apartment.
For businesses, installing new locks and replacing existing keys that an angry employee had access to is crucial for the property's security.
The same applies to having someone move out of your house, whether it is your ex, a family member, or a friend. Even though they may be trustworthy, you never know if they lose or misplace the key you have given them. You don't want other people with bad intentions to get hold of that key and break into your apartment. Therefore, for your safety and peace of mind, hire a 24/7 locksmith immediately.
6. You are Upgrading Your Home Security
Burglary and home invasion numbers are consistent. Despite efforts in keeping homes and businesses safe, these unfortunate events can still happen. A burglar may look at your home and deem it an easy target. Don't give them that chance. Improve your home security with the help of an after-hours locksmith.
Locksmiths are not just around to change your locks and keys. They can also install high-tech products, such as smart locks and high-resolution CCTVs, that make the premises more secure than ever. For example, a locksmith may recommend keyless entry, which can deter unwanted access. This system is also useful for people who have trouble remembering where they place their keys.
You do not have to put your keys in a keyring or hide a copy under a rock anymore. You only have to use a passcode or PIN so that you can unlock the door without worrying about lost or damaged keys.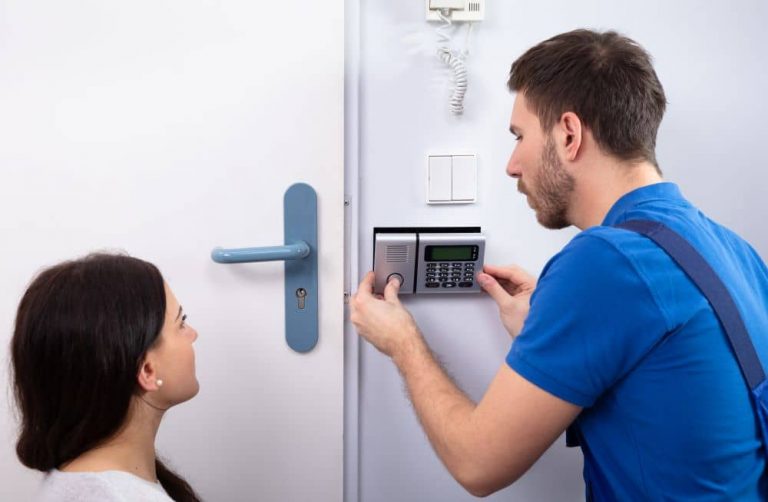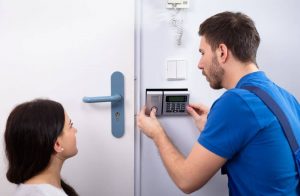 7. You Forgot Your Access Codes
Keyless entry is fun and convenient, but what if you forget the code? When you need immediate access to your home, car, or safe, a locksmith is the key. You can contact a 24/7 locksmith to help you with the ordeal.
In the case of a safe, you may be able to reset the code or override the existing code and use a new one. But not all safes may allow you to do this for your safety. Some people recommend "bouncing" the safe, which means that you have to strike the top of the safe. But instead of these DIY tricks, it's easier to hire an emergency locksmith who can access the safe's reset switch using a specialised tool.
Safes and door locks are intricate devices that you should treat properly. A trained professional will help you save time and effort in trying to break the mechanism.
Where to Find an After Hours Locksmith
Do you need an emergency locksmith that you can rely on at any time of the day? Whether the sun has just gone down or it's at dawn, Diamond Lock & Security will be there. Our certified locksmiths are ready to help no matter the time. We serve the Perth area, which allows us to get to your home or business speedily. And for your peace of mind, all professional locksmiths and services are insured and may come with an appropriate warranty.
With our satisfied customers and excellent reputation, we are the local locksmith you can trust. For more information about our 24/7 emergency locksmithing services, please do not hesitate to contact us today.