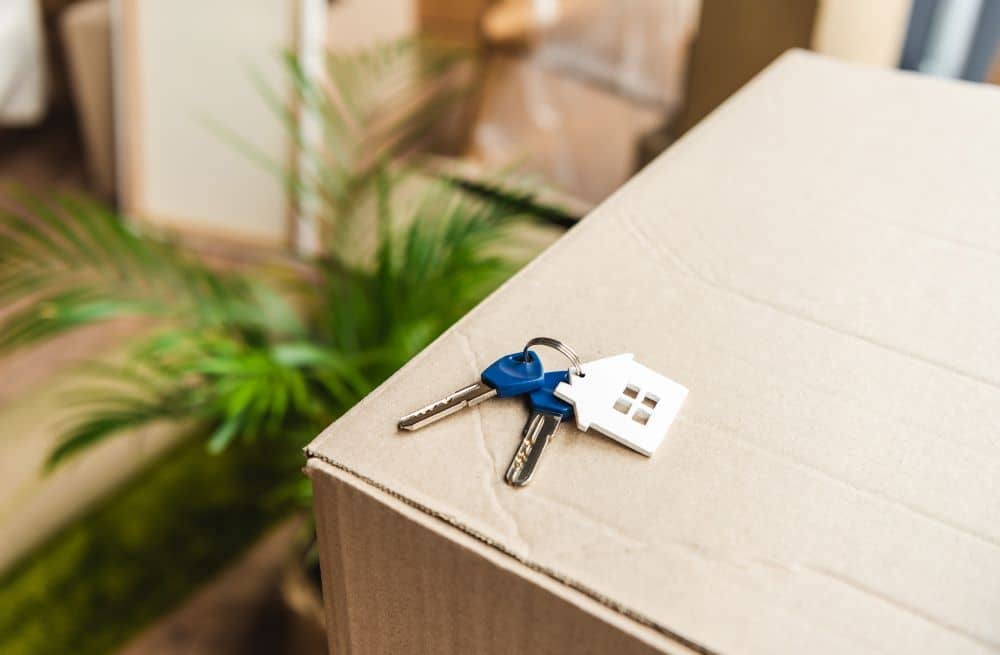 Moving to a new home is exciting, but it can be overwhelming, as well. With a lot of things to do, home safety should be one of your top priorities. Fortunately, keeping your home safe does not have to be complicated. Below you will find five simple yet effective home security tips.
Let's get started.
1. Replace Old Locks
Skip this step if you are moving to a completely new house. For most people transferring to a previously occupied dwelling, replacing existing locks is the first step to securing a home. And by locks, we mean all entrances like windows, sheds, and garages – not just your doors.
There are two main ways to change the locks:
Rekeying: A process where a locksmith will dismantle your current locks to modify the pins in the barrel. This method creates a new key combination, which renders the old keys useless. Some homeowners opt for rekeying their locks because it is cheaper and less hassle for those who want to change their old keys.
Total Replacement: Replacing locks is pretty straightforward. The old locks from doors are removed, and new locks will take their place. Depending on the type of lock installed, you may also need to have new strike plates or latches to complete the setup.
One more thing, changing locks can impact your insurance. Let's say that someone steals from you. Even if your insurance covers your possessions, you may not be able to claim the damages if there are no signs of forced entry. It's seen as a consequence of negligence on your part as the homeowner.
Whether you rekey or replace your locks, you can be confident that you can sleep soundly at night, knowing that no one else has a copy of your new home's old keys. For the best protection, always hire a trustworthy professional locksmith in Perth.
2. Install a Home Security System
Moving to a new house means it's time to invest in a home security system, which gives you plenty of benefits, including:
Deterring criminal activity
Protecting valuables and the property
Allowing you to view or access your home remotely
Giving you notifications in case of a gas problem or fire
Helping lower your renters or homeowner's insurance
Securing your home from intruders
Like with your locks, you should look for a dependable home security system supplier and installer. Hire a professional offering high-quality services with an excellent level of integrity.
With a home security system in place, it helps reduce stress and anxiety. You get a little peace of mind even when you are not home.
3. Don't Let Anyone Know the House is Unoccupied
Speaking of not being home, you should never make it known that you are not in the house, especially if you will be on an extended break. As much as possible, keep that piece of information within your family or those you can truly trust, even if you will only be out for a day.
Significantly, no one from the outside can tell that your home is unoccupied, particularly at night. Here are some tips that can help you achieve this goal:
The last thing that burglars want is to attract attention. One way to counter that is to install and activate motion-sensor lights. Alarms also help if you do not have these lights. Another alternative is to have a barking dog.
Use "holiday mode" lighting to deter thieves. A dark house usually means that the house is empty. Therefore, you may want to install a smart lighting system that you can turn on or off even when you're not home. Some lighting systems have dimming options or nuanced settings that give the illusion that there's someone in the house.
Leave a car in the driveway to make it look like it's not an empty house.
If you mean to stay out for the day, consider leaving your TV or music on. Any noise can keep some would-be burglars away from your property. However, if you will be gone for long, we do not recommend leaving your TV on, so pick from the other strategies above.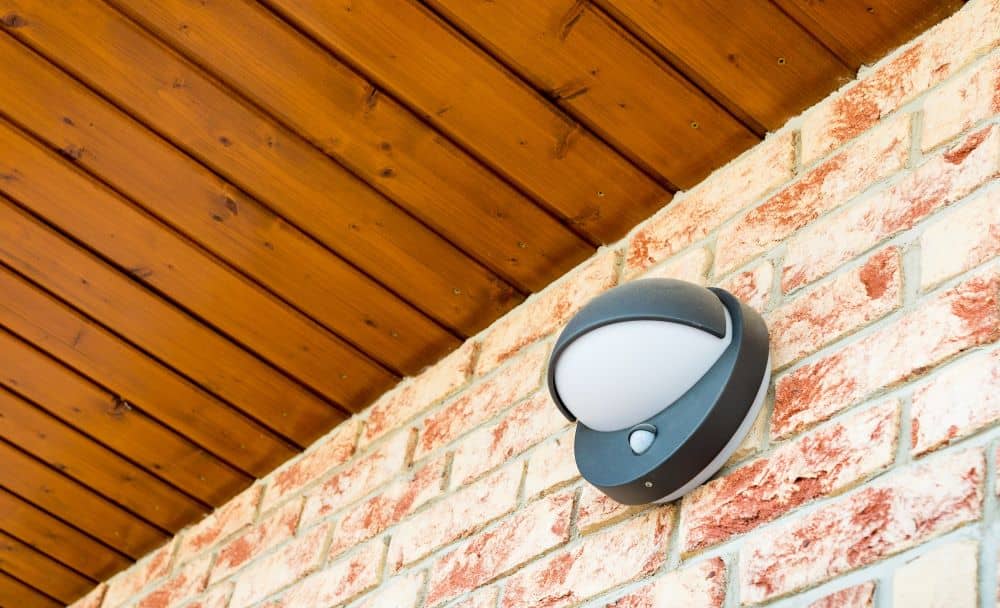 4. Keep Valuables Out of Sight
One of the best home security tips when moving to a new home in 2022 is hiding valuable items. It's no secret that burglary is a crime of opportunity. These criminals do not spend time wandering around the house to look for valuables they can take. They always go to the most prominent locations to find items of value. As a savvy homeowner, here are some of the things that you can do:
If you have a library, put your valuables in hollowed-out books.
In the kitchen, you can have fake food boxes or cans, cleaning product bottles, and other items where you can conceal money, keys, etc.
Use a safe where you can place your jewellery, cash, and important documents.
The most common stolen goods include cash, jewellery, computers or laptops, cell phones, and other electrical items. Burglars are skilled and know where people typically hide these things, so be different and unpredictable.
5. Bolster the Windows
A simple window lock is a step towards securing a home almost effortlessly. For example, you can install latches on your double-hung windows, which burglars cannot open with pry bars. You can also choose pin locks, although they need more work. Drilling one or two holes may be required, particularly if you want to lock the window and keep it in a partially opened position. Pin locks also work well on sliding doors.
If you want to go the high-tech route, you can also add window sensors, which automatically notify you whenever a window opens or shuts. These sensors work in conjunction with your other home security devices.
Keep your windows and doors locked, which will be your first line of defence. Then, you can turn to your alarms and sensors as your next level of protection. Hire a professional to install your home security system. That way, you ensure that your monitoring systems are of good quality and will not fail, especially when you need them.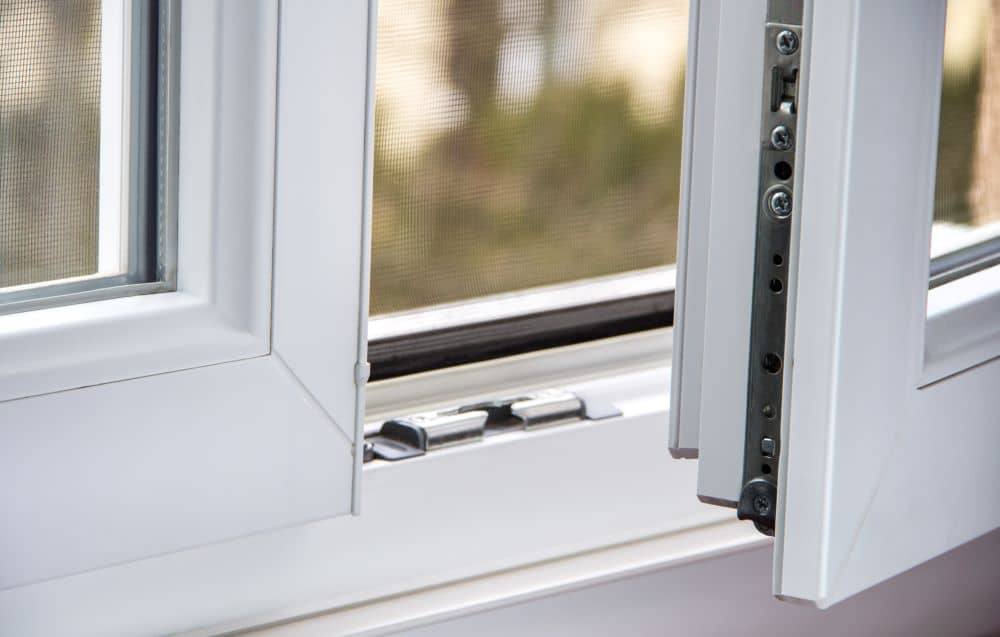 Did you recently move to a new house? Protect your property, yourself, your loved ones, and valuables with the help of a trusty locksmith. Contact Diamond Lock & Security for more home security tips. We also install new locks and alarms.