November 14, 2019

|

0

5,612
The Western Australia Police Force, along with Consumer Protection, this year announced the rising number of complaints from homeowners who had security systems installed. The issues mostly occurred after they hired unlicensed security installers.
Why People Hire Unlicensed Contractors?
The main reason why people go for unlicensed installers instead of insured and certified professionals is that they want to save money. These individuals who can also be a part of a small company would often place an ad on Facebook, Twitter, LinkedIn, and other social media channels.
Others would also use Gumtree and other websites to promote their business. Some would even go as far as creating a website to lure homeowners into thinking that they are real professionals.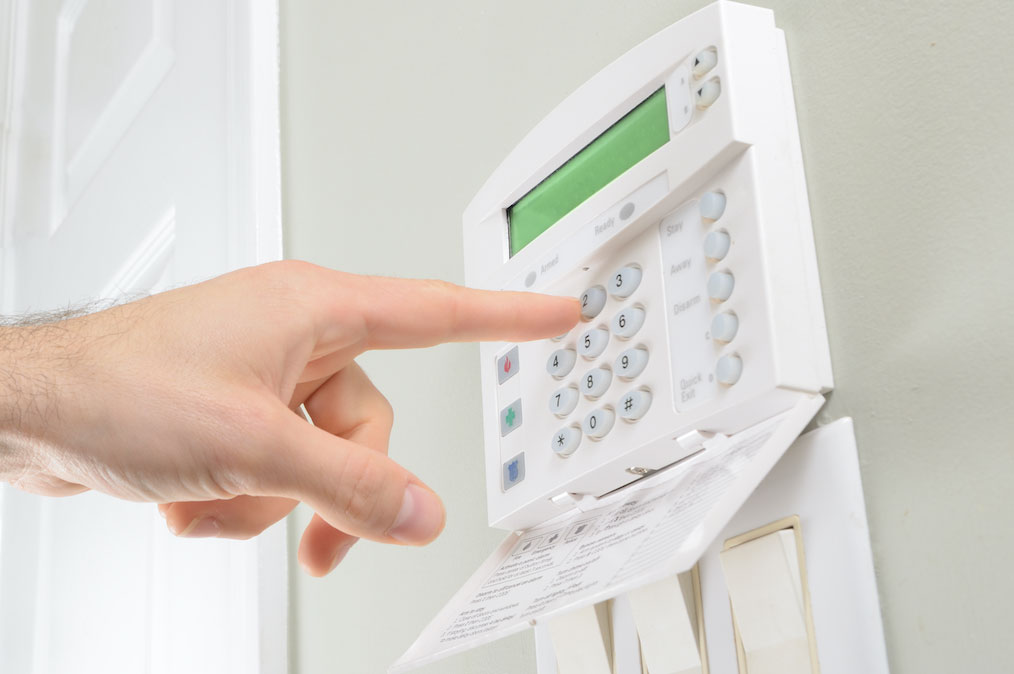 The services offered usually involve the most common ones, including installations of:
 CCTV cameras
Alarm systems
Keyless security doors
The biggest giveaway is when these individuals would provide their services at extremely low prices. As they say in the real world, "If it is too good to be true, it probably is."
Aside from money, another reason why Australians tend to hire these unlicensed contractors is that they do not want to do some background checks. If the person or company appears to be trustworthy, consumers would often skip the confirmation step of whether or not they bear a licence.
Homeowners who wanted to save ended up regretting their decision. They had a much more significant problem before they even know it.
Why You Should Never Hire an Unlicensed Security Contractor?
While it is clear that you should always hire licensed professionals no matter what the service you require, many people still go for the uncertified ones. These dishonest tradespeople should not be allowed to work at homes and businesses. They are risky to deal with, mainly because most of them are not trained.
When you invite these unlicensed contractors to your home or office, you are putting your property's security on the line. According to the Police Force, operators, tradespeople, and contractors should all be licensed to operate and offer their services. If they are not licensed, it means they are unqualified to do the job.
The Police would regularly carry out compliance and audit checks to ensure that authorities certify operators. Unfortunately, some businesses and individuals can illegally perform transactions without proper permits as a professional and company.
These unlicensed security installers may offer the lowest prices on the market. However, they did not pass the tests and checks that the authorities perform. It is also possible that they have a criminal record, which is why they are not granted the certification.
In this case, if you let them inside your home, you are putting yourself and your family in danger. Some of them are listed as persons of interest. Homeowners may not think it is worthwhile to do a background check before hiring these people. However, there is always a risk that they are hiring someone who is not only properly licensed but also has a criminal record.
Thieves, for example, can work as an installer and even as a locksmith. They may have the skills and also the knowledge in the security sector, but you surely would not want to hire them if you knew about their criminal record.
The Police have confirmed that there are more than 50 operators that do not have the needed licences. These people would advertise their business and take some unknowing customers. It has been going on for over two years now.
Aside from the problems mentioned above, you should always avoid these shady businesses and individuals for the following reasons:
1. Poor quality of work
Anyone who knows the basics of wiring and security technology can install the systems. However, you should never expect them to provide good condition once they are through with the service. Often, they do not entirely know what they are doing. Also, they do not have the right equipment and tools for the installation. These substandard pieces of equipment not only result in poor work but also even more dangers to your home.
2. No guarantees
Most of the time, hiring an unlicensed contractor is easy to spot because you will not get any warranties. They will even leave you hanging with an unfinished job. Aside from using incorrect tools, they might install bad quality equipment that will not help bolster your home's security at all.
3. No peace of mind
Imagine the horror of finding out your installer has a record of criminal offences. The licence does not just confirm the individual's capability and knowledge. It is also one way to let you know that the person or business is trustworthy. The certification shows that the installer is in good standing with the law. Before they can get licensed, these people will have to disclose whether or not they had performed any criminal acts. The authorities will also ensure that the individual is not dangerous. Unfortunately, you cannot have this level of reassurance when you deal with an unlicensed operator.
4. Several complaints
The Western Australian Police Force has compiled a huge number of reports that showed how many homeowners and businesses filed charges against these unlicensed installers. Unfortunately, when you work with these uncertified businesses, you only have limited claims. In fact, you may not even find the company again should you file a complaint. On the other hand, if you choose a licensed operator and you have some issues with the service, the law is on your side. It will be easy for you to report any problems and the authorities can quickly investigate the matter. If they discover that the licensed business did a terrible job and standards were not met, it can lead to revoking of the licence.
Some licensed individuals also operate illegally. It is when their certifications are not updated. For instance, it has been revoked but they continue to provide the same service to customers. When you hire someone, make sure that you check that the licence is valid and current.
What You Need to Know about Licences for Security Installers?
A licence is a certification or recognition of an individual, business, or organisation to carry out specific business activities.
The Western Australia Police Force is the authority that licences security installers. The licence is known as the Security Installer's Licence. The Licensing and Enforcement Division of the WA Police Force issues the licence.
The same division ensures compliance of installers and those working with security systems with the Security and Related Activities (Control) Act 1996. Moreover, the agency checks the fulfilment of requirements under the Security and Related Activities (Control) Regulations 1997.
A licence should be one of the first things that people look for before they hire a business or individual installer. Thorough checks are carried out regularly to ensure that the new and old operators continue to follow the compliance rules.
Therefore, even when the installer has acquired the licence, it does not mean they will remain certified throughout their lifetime. If ever they have committed a felony or any offence, the licence may be revoked. It is indeed crucial for these regular assessments to take place, along with the background checks.
A knowledgeable security installer is not equivalent to being licensed. Even those that have an established business do not guarantee that they are reliable. The Security installer's Licence is only obtained after a special course. During this course, the person will go through rigorous training and education.
A pre-license test may also be required before getting the actual licence, depending on the license type itself. If a pre-test is needed, it will be performed before the person submits the application form.
In Western Australia, anyone who provides different services involving security systems should hold a licence. Installers are not the only ones, but also those who provide consultation, repairs, maintenance, and other services. Most of the time, the installer doles out multiple services, and it is necessary you know if there are proper certifications in place.
There are a variety of licence types depending on the specialty of the person or business. The licences come with requirements that should be met at all times; otherwise, noncompliance will result in penalties and hefty fines.
For instance, a security agent has different conditions to obtain the licence. An agent is someone who promotes the services and products of security consultants and installers. The licence awarded to the agent is only for the mentioned purpose. Therefore, these agents cannot use licence as proof that they can install security systems. Agents also cannot consult equipment unless they have the right type of security licence.
Meanwhile, security installers have a more complex type of licence with four installer classes:
Class 1 – appropriate for installers, as well as those who wish to provide maintenance and repair services for locks, vaults, and safes
Class 2 – licence for installers, including those who maintain and repair CCTV cameras, security alarms, and other devices used for security purposes
Class 3 – licence class for installers of security doors, as well as those that maintain and repair them
Class 4 – for licensing lock installers, including locks operated by codes, cards, and keys
According to the law, even when installers are licensed, it does not mean they can provide advice or recommendations. They may do so, but they cannot charge a client for the advice. Also, only those who hold a licence should get paid for their service. An exception is if the employer holds a Security Consultant's Licence and a Security Agent's Licence.
How is Eligibility for the Licence Determined?
The installer can hold more than one licence class at a time. Consumers must know that these individuals, although the authorities certify them, still cannot install equipment security systems in vehicles, aircraft, and vessels.
To be deemed eligible for the security installer licence, no matter what the class, the applicant should not have a criminal record and should have completed the required course in Technical Security for the licence class to be applied for. The individual should also comply with the Security Industry Code of Conduct and fill out the required forms. There are also fees to be paid, including:
Application fee worth $324 for companies, sole traders, partnerships, and all other business structures in which the licence is valid for up to a year
 An application fee of $333 for all business structures valid up to three years
 Fingerprint fee of $111 for all applicants, including business owners
 Renewal of licence with a fee of $208
The application process requires applicants to submit the needed forms in person. All forms should only be signed when they are presented to the WA licensing agency. New applications will typically take about 30 working days to be processed. Meanwhile, endorsed applications, as well as renewals, can take approximately 20 working days.
Interstate visitors can apply for a licence while in Australia. It will be valid for up to one year. However, it is required that these visitors should hold an equivalent licence in their territory or state.
What to Do with Unlicensed Security Installers?
If an unlicensed installer contacted you, it is crucial that you report the incident to the proper authorities right away. You should provide all the necessary information, including where you found the tradesperson.
You should never wait once you have confirmed that you are dealing with an unlicensed installer. If you let this person install your security system, it will be easy to obtain intimate knowledge of the system itself. Plus, this individual will enter your home, knowing many aspects of it. The installer can even provide you with a faulty system. This way, it will be easy to disable it and commit a crime, for instance.
Self-Installation vs. Professional
Security systems have become much more user-friendly, which is why many homeowners attempt to install them on their own. Professional installation does come with fees, but you do not have to do anything else. After you have hired a professional, you can let the installer do the work for you.
Home security companies, along with a quick Google search, make it simple to find these professionals. You can have an installer visit your home for a consultation or you can instantly get a quote online. It is convenient because you will know whether or not you can afford the service.
During the consultation, you can discuss with the installer what your security priorities are. You can also provide your budget and expectations. Being a licenced installer and having years of industry knowledge and experience will put you at ease.
While self-installation may be free, it does not mean that you can truly save. Some systems are pre-programmed so they can be installed as soon as you take them out of the box. However, they are mostly designed for smaller homes that do not require as much security as businesses and medium to large properties.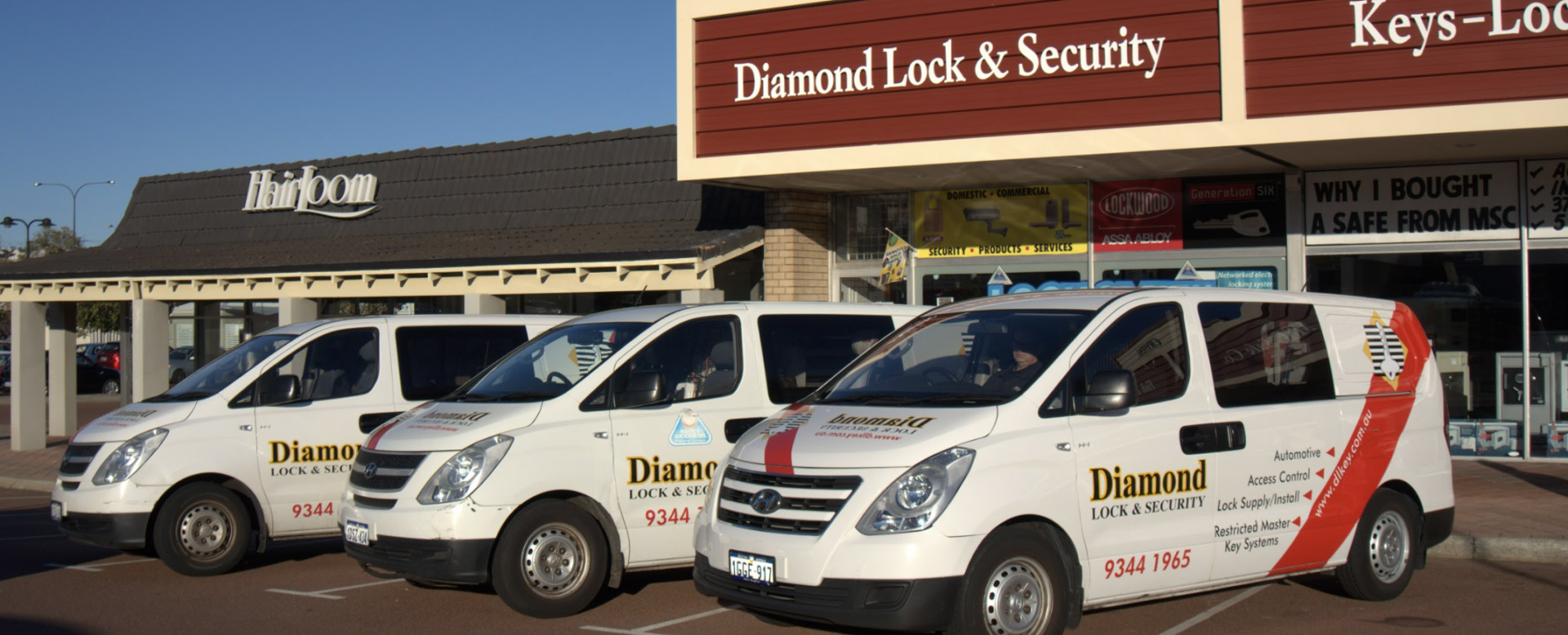 How to Find and Choose a Reliable Local Installer in Western Australia?
Instead of trying to look for ways to save money on installation fees, it is better to spend that time, money, and energy towards looking for the best local installer in WA.
Before you hire an installer, ensure that the person or company is licensed by the WA police authority. The installer should also be an Australian Security Industry Association Limited (ASIAL) member with updated credentials.
The Police, along with ASIAL, give consumers the protection they need, so they only hire licensed individuals. WA and other states have a public register where you can look up the name of the installer. It will help you verify that you are speaking and dealing with someone with proper accreditation.
One important thing to remember is that security technicians and installers are not the same as electricians. While the security systems are electric devices, electricians are not allowed to install them.
Other things to look for are:
Written Quotation: If the company does not give you a written quotation, you should always be careful. These firms should also be willing to provide brand names and models.
 Transparency: Relating to the first point above, you should only trust honest companies that do not put extra conditions and "maybes" or "ifs" to the things you have already agreed on. When it comes to the products they support, the installers should only go for those trusted in Australia for long-term warranties.
 Quality: There are companies known to have a skilled network of installers and technicians. Never choose based on the prices and availability of the firm. You will make a significant investment, which is why you should only go for a professional that offers high-quality service.
Licences ensure that you are dealing with a reputable and reliable company or individual installer. As with anyone you hire, it pays to spend time to research the person you invite into your property. Know the name and address of the person or business.
An established company only employs people with years of experience in the industry. You do not want a newbie or worse, an unlicensed contractor to install the system that is supposed to keep you and your family secure.
Stay on the safe side and only hire real professional security installers in Western Australia.